Mid-Levels West is a predominately residential area of Hong Kong Island which extends to the west from Mid-Levels Central to the borders of Pokfulam.
It is a popular residential location as it is still within an easy commute to Central, yet is generally quieter and less congested with rentals a bit less expensive than Mid-Levels Central.
The main through roads of Robinson, Conduit and Caine-Bonham Roads carry most of the public transport options from Central through Mid-Levels West, out past Hong Kong University toward Pokfulam. Robinson, Caine & Bonham Roads have numerous shops and supermarkets and churches scattered along them.

The quieter pockets of Mid-Levels West include the Mosque area near the escalator, Kotewall Road and the green cul de sacs of Hatton Path, Po Shan Road and Lyttleton Road. It is a mix of modern, smaller high-rises such as The Babington and 80 Robinson Road and larger, older, more spacious and gracious apartments in mid-size blocks, which are very popular with expat families when nicely renovated such as Savoy Court and Hamilton Court.
Schools
The nearest international secondary school is Island School and the nearest junior school is Glenealy, both run by the ESF and located in Mid-Levels Central.
Facilities
The main Campus of Hong Kong University is a feature of this district and the free Museum is well worth a visit. The area is dominated to the south by Victoria Peak and this can be accessed from ?The Morning Trail? at the end of Hatton Road.

This leads to paths and trails that are ideal for weekend hikes, dog walking or taking visitors to see some great Hong Kong Harbour views. Though primarily a residential area, there is a small retail and restaurant area at the junction of Park Road and Bonham Road, with an HSBC, and supermarkets Wellcome and Park n Shop.
Transportation
Transportation in this area is by bus and taxi. It usually takes about 10 minutes to the CBD, however, at times there can be congestion and it can take longer. CMB route 13 or mini bus no. 3 will drop you at the bottom of Hatton Road/ top of Kotewall Road. For access to the Morning Trail, other bus routes can be found at this page. With the MTR station now on Bonham Road, the western end of the district is now walkable from there.
KEY CHARACTERISTICS:
Predominantly residential area
10 minutes to CBD
Great harbour views
Generally quiet and less congested
Numerous supermarkets and churches
Close to Hong Kong University
Access to Morning Trail up to Peak & into Country Park
Property for Rent in Mid-Levels West
Displaying 1 - 10 of 267 results
Castle One by V
Mid-Levels West
Ref#: 140852
A high-quality duplex apartment with a stunning roof terrace. The entrance level has the ...
Rental:
HK$118,000
For rent
HK$118,000
Rental:
HK$60,000
For rent
HK$60,000
The Morgan
Mid-Levels West
Ref#: 140845
A beautiful brand new duplex apartment. Living/dining on the lower floor with a small ...
Rental:
HK$61,000
For rent
HK$61,000
62B Robinson Road
Mid-Levels West
Ref#: 140779
A good size 3 bed, 2 bath apt with wooden flooring in convenient location, ...
Rental:
HK$39,000
For rent
HK$39,000
SA: 830
SA 830 GA: 1,100
GA 1,100
80 Robinson Road
Mid-Levels West
Ref#: 140834
A well renovated 3 bed apartment in contemporary finishes with spectacular views of the ...
Rental:
HK$47,000
For rent
HK$47,000
SA: 841
SA 841 GA: 1,136
GA 1,136
Realty Gardens
Mid-Levels West
Ref#: 140838
A south facing apartment with lovely green view of hillside from large balcony off ...
Rental:
HK$56,000
For rent
HK$56,000
SA: 1,166
SA 1,166 GA: 1,350
GA 1,350
Rental:
HK$100,000
For rent
HK$100,000
SA: 1,600
SA 1,600 GA: 1,955
GA 1,955
62B Robinson Road
Mid-Levels West
Ref#: 140780
A south facing apartment in great location close to the escalator. It has 3 ...
Rental:
HK$60,000
For rent
HK$60,000
SA: 1,102
SA 1,102 GA: 1,400
GA 1,400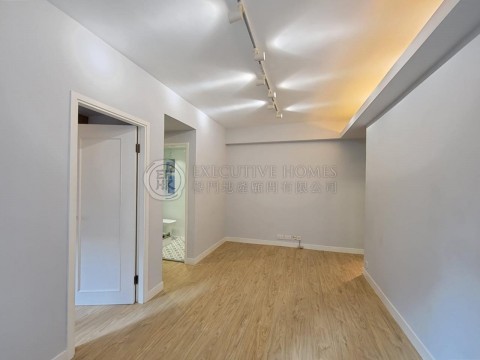 Cordial Mansion
Mid-Levels West
Ref#: 140802
A good size 2 bed, 1 bath apartment with upgraded kitchen and bathroom. Walking ...
Rental:
HK$22,500
For rent
HK$22,500
SA: 480
SA 480 GA: 550
GA 550
Palatial Crest
Mid-Levels West
Ref#: 140756
Bright & open view apartment in great location. Changed to 2 beds & 2 ...
Sale:
HK$19,500,000
Rental:
HK$48,000 For sale
HK$19,500,000 For rent
HK$48,000
SA: 787
SA 787 GA: 1,066
GA 1,066
Popular Properties in Mid-Levels West
Guide to Residential Districts