Nestled in between the Peak and the primary Central business district is this residential area called the 'Mid-Levels Central'. It is very popular with the locals and expats alike due to its convenience, stunning city and harbour views and the availability of a large variety of apartments.
Apartments in this area range from tiny studio units, 1-2 bedrooms serviced apartments, family homes, furnished or unfurnished – up to 5 bedrooms, 4,500 sf penthouses with private roof gardens and swimming pools. There is something for everyone at Mid-Levels Central, and if you want to be in the heart of Hong Kong, then this is the location for you.

The general area of Mid-Levels Central includes: Albany, Bowen, Borrett, Conduit, beginning of Robinson, Macdonnell, Magazine Gap, May, Hornsey, Old Peak and Kennedy Roads together with Clovelly, Brewin and Tregunter Path.
Transport
Mid-Levels Escalator: connects Mid-Levels Central with the restaurant areas of Soho and Lan Kwai Fong and on into the business district. It is the longest outdoor covered escalator system in the world and covers over 800 meters in distance and elevates over 135 meters from bottom to top.

The escalator runs downhill into town taking people to work and the MTR system from 6am to 10am and the rest of the day it operates uphill. Operating hours are from 6am to 12 midnight. Peak Tram: ideal for taking visitors to the Peak for lunch or dinner and in the cooler months for a simple scenic walk.

Buses: For main mid-levels bus routes check New World First Bus. There are also regular public mini-buses- routes No.1, 2 & 3 from Pedder Street/ Exchange Square connecting to Central, Mid-levels and other parts of Hong Kong island. It is a 5-10 minutes commute to Central outside rush hour. Many larger residential developments in the Mid-Levels run their own shuttle bus with regular runs into and out of Central or Admiralty or Wan Chai.

When the weather permits, a short walk into Central and to the MTR is absolutely delightful! Or if you are in a hurry, taxies are plentiful and comparatively inexpensive. Many of the apartment blocks in the Mid-Levels provide their tenants with private parking spaces. However, as parking in Central and Admiralty is expensive and sometimes quite elusive, most residents take public transport during the week and use their cars only on the weekends.

The Mid-Levels area encompasses two main ?green lungs? of the business district, the Hong Kong Zoological Gardens and Hong Kong Park and Aviary, both worth exploring and enjoying. There are also numerous smaller play-parks and sitting-out areas, and hiking trails leading around to the west and up to the Peak district. In addition, there is a well-used jogging path along Bowen Road which extends for 4 kilometers on a relatively flat track with a great variation of HK vistas, ending up at the top of Happy Valley, at Stubbs Road roundabout.
Sport Facilities
The Hong Kong Squash Centre, by Garden Road & the Bowen Road Tennis Courts, are public facilities managed by the Leisure & Cultural Services Department. There is a public Basket Ball Court located behind Coda Plaza next to Garden Road/Macdonnell Road and a Soccer Pitch behind Chater Hall at 1 Conduit Road.

In town, the Hong Kong Club, American Club and the Foreign Correspondents' Club are private business clubs with a variety of facilities including gyms. The Ladies Recreation Club at 10 Old Peak Road is a well-established membership-only Tennis and Swimming Club (9 outdoor & 2 covered tennis courts and 2 x 25 meter long heated lap pools and a baby pool).
Schools
Glenealy Junior School (Primary school) on Hornsey Rise and Island School (Secondary with GCSE'S & IB syllabus) in Borrett Road are both part of the English School Foundation Group. There are numerous kindergartens and pre-schools scattered around Borrett, Robinson, Caine and Kennedy Roads including Small World Christian Kindergarten, the Woodlands Group of pre-schools and Tutor Time. There are several well-regarded local schools in the area, one being St. Paul's College located on Macdonnell Road, one of the most exclusive Catholic Schools on Hong Kong Island which caters to both Primary and Secondary students, with English as the primary language of tuition.
Hospital
The Canossa Hospital is a privately run hospital by Catholic Canossan Nuns and managed by the Caritas. Located in the heart of Mid-Levels at No. 1 Old Peak Road, it has a 24 hour Out Patient Department, pediatric, physiotherapy, pharmacy, maternity, eye specialist clinic, surgical, general wards, MRI and X-ray facilities.
Places of Worship
There are many places of worship in the area. St. Joseph's Catholic Church is located at 37 Garden Road. Catholic Cathedral of Immaculate Conception is located at 16 Caine Road. St. John's Cathedral is an Anglican Church located at 4-8 Garden Road. The Jewish Ohel Leah Synagogue is at 70 Robinson Road and the Union Church at 22A Kennedy Road is an interdenominational church.
Supermarkets, grocery stores and shopping
There are the Fusion by Park'n'shop and the more up-market Market Place by Jasons supermarkets on Robinson Road close to the escalator, Wellcome located on Caine Road and May Road and Fusion by Park'n'Shop on Macdonnell Road in Coda Plaza. You can also take a short bus ride into Central and shop at delicatessens like Oliver's in Princes Building or Citysuper, located in the shopping mall of International Finance Centre. All supermarkets can provide a home delivery/online ordering service.
Others
Charitable Organizations: Mother's Choice on Bowen Road was founded in 1987 to provide care for babies awaiting permanent homes and for single girls facing crisis pregnancies. This organization relies on the help of full time and part time volunteers.
KEY CHARACTERISTICS:
Very convenient going to Central
Stunning city and harbour views
Mid-Levels escalator is close by
Peak Tram is within the area
Plenty of parks and green spaces
Convenient transport options
Property for Rent in Mid-Levels Central
Displaying 1 - 10 of 98 results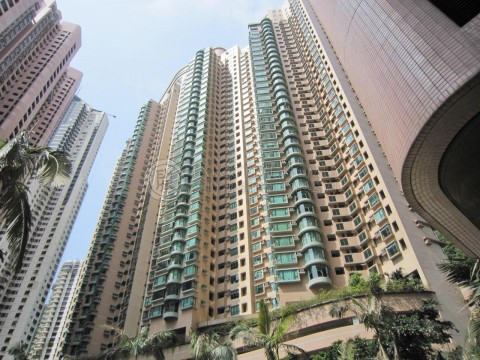 Hillsborough Court
Mid-Levels Central
Ref#: 141552
A spacious 3 bed, 2 bath apartment in a popular building with open view. ...
Rental:
HK$58,000
For rent
HK$58,000
SA: 1,104
SA 1,104 GA: 1,385
GA 1,385
Rental:
HK$55,000
For rent
HK$55,000
SA: 1,083
SA 1,083 GA: 1,369
GA 1,369
Hillsborough Court
Mid-Levels Central
Ref#: 141549
*A light & bright low floor 3 bed 2 bath unit in a popular ...
Rental:
HK$55,000
For rent
HK$55,000
SA: 1,083
SA 1,083 GA: 1,369
GA 1,369
Fairlane Tower
Mid-Levels Central
Ref#: 141541
A light and bright apartment with great city views. 3 and 2 bathrooms. Kitchen ...
Rental:
HK$75,000
For rent
HK$75,000
SA: 1,266
SA 1,266 GA: 1,700
GA 1,700
Rental:
HK$61,000
For rent
HK$61,000
Woodland Garden
Mid-Levels Central
Ref#: 141533
*A spacious 3 bedroom apartment a few minutes from Central. It has a separated ...
Rental:
HK$63,000
For rent
HK$63,000
SA: 1,615
SA 1,615 GA: 1,615
GA 1,615
Hillsborough Court
Mid-Levels Central
Ref#: 141532
3 bedroom unit in a well-maintained development in Mid-levels Central. This unit offers good ...
Rental:
HK$55,000
For rent
HK$55,000
SA: 1,245
SA 1,245 GA: 1,535
GA 1,535
Grand Bowen
Mid-Levels Central
Ref#: 141526
Very spacious 2 bedroom apartment with stunning city and harbour views. Fully equipped kitchen, ...
Rental:
HK$54,000
For rent
HK$54,000
SA: 1,089
SA 1,089 GA: 1,537
GA 1,537
2 Old Peak Road
Mid-Levels Central
Ref#: 141494
A good size 3 bed, 2 bath apartment with great city views. The kitchen ...
Rental:
HK$58,000
For rent
HK$58,000
SA: 1,189
SA 1,189 GA: 1,550
GA 1,550
Rental:
HK$45,000
For rent
HK$45,000
SA: 946
SA 946 GA: 1,100
GA 1,100
Popular Properties in Mid-Levels Central
Guide to Residential Districts