Located on the Southside of the Island, Repulse Bay offers a reprieve from the intensity of Central to a more laid back lifestyle.
With great beaches and excellent public bus connections, it is only 15 minutes away from Central, yet it feels like a world away! It is said that while it can be rainy and overcast in Central, it is often sunny and relaxed on the South side- maybe it is the palm trees that give it its distinct resort-like atmosphere. Repulse Bay covers a very large area, from just over the hill of Wong Nai Chung Gap Road, around Hong Kong Parkview to the last residences on Repulse Bay Road, before Chung Hom Kok.
Residential Blocks
There are many housing options in Repulse Bay, from medium to large size apartments (high rise and low rise), town houses and stand-alone homes. It is generally agreed that this is one of the most upmarket and desirable areas for families living in Hong Kong.

Most of the residences are large, designed for families, but smaller 1 or 2 bedroom apartments can also be found. Many of the developments offer good facilities such as swimming pools and gyms. One of the larger developments is Repulse Bay Apartments and it?s neighbour at 109, The Repulse Bay. These are located overlooking the famous Repulse Bay Beach which is the largest and most popular beach on Hong Kong Island.

Attached is the Repulse Bay Plaza - a gorgeous old colonial style shopping court with great shops, a quality supermarket Market Place, and a caf? in the piazza with alfresco seating ? great with kids. The plaza also boasts a spa and 2 excellent restaurants, The Verandah and Spices, and there is a large public carpark underneath. Popular for weddings, you often encounter wedding groups posing for their photographs.
Schools
Schools in the area include preschools Woodlands Montessori Pre-school and Southside Kindergarten, both located in the Repulse Bay Plaza. Woodlands Group also has a non-Montessori located on Beach Road. Many properties in Repulse Bay are walking distance to the American-curriculum Hong Kong International School. This is the campus for the kindergarten and upper and lower primary departments, the middle and senior schools being situated in Tai Tam, a 10 minute drive away.
Healthcare
Doctors' clinics in the area are Central Health located on South Bay Road and OT&P in The Repulse Bay.
Transportation
Whilst there is no MTR to Repulse Bay, the double decker buses are plentiful and direct to Central. Most of the buses come from Stanley, through Repulse Bay en route to Central. There are also minibuses en route to and from Stanley to Central, Aberdeen and Causeway Bay, plentiful taxis and many people on the southside own cars, even if they don't use them to commute to work. Bus routes 6, 6X, 6A and 260 leave from Central and 63 & 65 from Causeway Bay/Tin Hau.
KEY CHARACTERISTICS:
15 minutes from Central
Great beaches and facilities
Well connected bus transport system
Medium to high-rise apartments
Near HK International School
Property for Rent in Repulse Bay
Displaying 1 - 10 of 43 results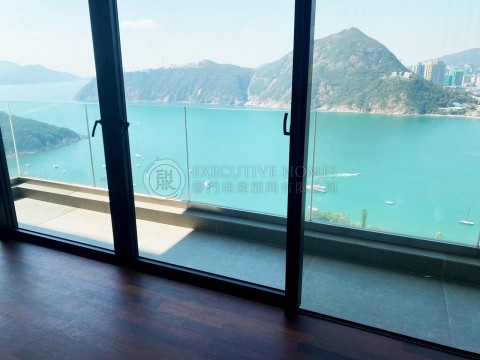 Manhattan Tower
Repulse Bay
Ref#: 141806
A high floor apartment in this single highrise with stunning sea views over Deep ...
Rental:
HK$120,000
For rent
HK$120,000
SA: 1,999
SA 1,999 GA: 2,243
GA 2,243
3 Headland Road
Repulse Bay
Ref#: 141639
A spacious well laid out 3 bed 3 bath apartment finished to a high ...
Rental:
HK$145,000
For rent
HK$145,000
SA: 2,768
SA 2,768 GA: 2,984
GA 2,984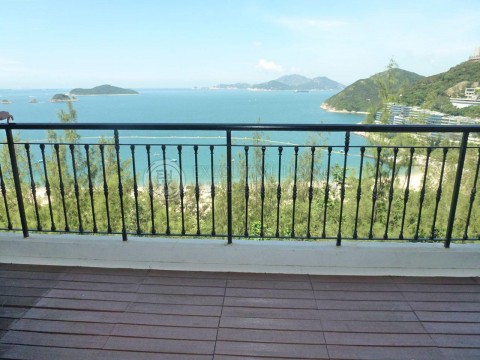 Repulse Bay Mansions
Repulse Bay
Ref#: 141807
Huge 3 bed apartment in a colonial complex in the South side. Unobstructed view ...
Rental:
HK$150,000
For rent
HK$150,000
SA: 3,063
SA 3,063 GA: 4,000
GA 4,000
Rental:
HK$76,000
For rent
HK$76,000
SA: 1,750
SA 1,750 GA: 2,000
GA 2,000
The Lily
Repulse Bay
Ref#: 141784
High quality 4 bedrooms & 3.5 bathrooms apartment in a popular development in Repulse ...
Rental:
HK$125,000
For rent
HK$125,000
SA: 2,604
SA 2,604 GA: 3,612
GA 3,612
The Lily
Repulse Bay
Ref#: 141762
Lovely and bright apartment in a great location to enjoy all that Repulse Bay ...
Rental:
HK$130,000
For rent
HK$130,000
SA: 2,546
SA 2,546 GA: 3,596
GA 3,596
The Lily
Repulse Bay
Ref#: 141711
High quality apartment for rent with elegant interiors and stunning sea views over Repulse ...
Rental:
HK$128,000
For rent
HK$128,000
SA: 2,571
SA 2,571 GA: 3,596
GA 3,596
The Lily
Repulse Bay
Ref#: 141710
High quality 3 bedrooms & 2 bathrooms apartment in a popular development in Repulse ...
Rental:
HK$125,000
For rent
HK$125,000
SA: 2,602
SA 2,602 GA: 3,599
GA 3,599
The Repulse Bay
Repulse Bay
Ref#: 141696
A fabulous duplex apartment with wonderful views over Repulse Bay. Each bedroom has good ...
Rental:
HK$132,000
For rent
HK$132,000
SA: 2,518
SA 2,518 GA: 3,448
GA 3,448
The Repulse Bay
Repulse Bay
Ref#: 141695
A mid floor 3 bedroom apartment in this family friendly development development with lovely ...
Rental:
HK$78,000
For rent
HK$78,000
SA: 1,609
SA 1,609 GA: 2,375
GA 2,375
Popular Properties in Repulse Bay
Guide to Residential Districts