Sai Kung is located in the southern half of Sai Kung Peninsula and north of Clear Water Bay Peninsula in the New Territories.
Once a fishing village, Sai Kung town underwent significant expansion in the '80s and '90s. In recent years, the government has invested heavily in Sai Kung, with improvements being made to the town seafront, such as the Waterfront Park. An attractive mix of small boutique-style shops has sprung up due to a sizeable expat population and increasing numbers of local visitors.

Shops sell everything from secondhand books to cat-themed accessories, with alternative lifestyle stores that offer items like surfboards, candles, incense, seashells, etc. The village of Sai Kung is also noted locally for its seafood restaurants, many of which congregate on the seafront, known as 'Seafood Street'.
Residential Blocks
In terms of living, Sai Kung is similar to its neighbor, Clearwater Bay, in that there are no high-rise units in the area. Housing ranges from small apartment blocks to large detached residences, with secluded village houses with terraces or garden and a few townhouse complexes complete with facilities and swimming pools. It is very popular for families with young children who need a lot of space for their money and who don?t mind living in a rural environment and commuting.
Schools
The school situation in Sai Kung is set to improve even further, making Sai Kung even more popular for families with children nowadays. There are several Kindergartens & Pre-Schools in the area: The Woodland Sai Kung Pre-School, Sai Kung International Pre-School, Newsong Christian Kindergarten and Leapfrog. In 2013 Hong Kong Academy moved to a purpose-built campus in Sai Kung, designed to maximise experiential learning, community engagement, and environmental sustainability. Also, Kellett School opened a new campus in Kowloon Bay with a new bus route going to the Sai Kung area. Sai Kung is within the catchment area for Renaissance College located in Ma On Shan, an ESF school, a short drive to the north.
Facilities
Sai Kung Country Park is an area of restricted development featuring numerous small villages and beautiful beaches. There are actually more facilities and amenities in Sai Kung than Clearwater Bay i.e. watersports, fitness centres, outdoor dining, country parks, hiking trails & unspoilt beaches are all a few minutes away.

In addition, the large island of Kau Sai Chau is the location for a public golf course developed and run by the Hong Kong Jockey Club. The golf driving range center in Ho Chung is popular with local residents and tourists alike. The Royal HK Yacht Club maintains moorings and a small Clubhouse at Shelter Cove.
Transportation
Sai Kung is readily accessible by minibus from the MTR stations: From Choi Hung Station exit C2 take Green Minibus 1A (24 hour service approx every 3-5 mins ? journey time about 25 mins) to Sai Kung Minibus Station (next to the promenade).

KMB Bus 92, also stops outside exit C2 of Choi Hung MTR Station en route to Sai Kung Town Centre. Alternatively take the MTR to Diamond Hill Station then KMB bus service 92 (approx every 12 - 20 mins ? journey time about 40 mins) to Sai Kung Bus Terminus (next to promenade). From Tseung Kwan O MTR Station or Tiu Keng Leng MTR Station, find the bus terminus at either and take NWFB bus service 792M (every 20 mins ? journey time approx 40 mins) to Sai Kung Bus Terminus.

Finally from Hang Hau MTR Station, take Green mini bus 101M to Sai Kung Minibus Station (journey time approx. 30mins). If travelling from other parts of the New Territories KMB bus route 299 from Sha Tin Central Bus Terminus (under New Town Plaza and Sha Tin MTR Station) via Ma On Shan Town Centre to Sai Kung Bus Terminus may be useful. Buses operate at about 10 minute frequency and the journey takes about 45 minutes. The journey includes a scenic stretch above the shores of Three Fathoms Cove and below the peaks of Ma On Shan Country Park.
KEY CHARACTERISTICS:
Popular for restaurants serving fresh seafood
Small apartment blocks to large detached residences
Ideal spot for watersports and hiking trails
Served by buses and minibuses connecting to MTR stations.
Property for Rent in Sai Kung
Displaying 1 - 10 of 31 results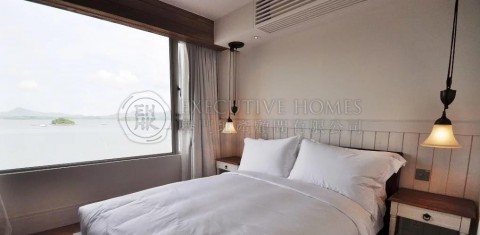 Sai Kung Serviced Apartment
Sai Kung
Ref#: 141120
Fully furnished 2 bedroom serviced apartment with lovely sea views. Rental includes car parking ...
Rental:
HK$68,000
For rent
HK$68,000
Floral Villas
Sai Kung
Ref#: 141051
This is an amazing stand alone house. It boasts five bedrooms and five bathrooms. ...
Rental:
HK$160,000
For rent
HK$160,000
SA: 3,970
SA 3,970 GA: 4,267
GA 4,267
Rental:
HK$58,000
For rent
HK$58,000
SA: 1,692
SA 1,692 GA: 2,162
GA 2,162
Floral Villas
Sai Kung
Ref#: 141049
Bright house in quiet location close to Sai Kung town. Perfect for a family ...
Rental:
HK$68,000
For rent
HK$68,000
SA: 1,932
SA 1,932 GA: 2,507
GA 2,507
Rental:
HK$78,000
For rent
HK$78,000
SA: 1,932
SA 1,932 GA: 2,507
GA 2,507
Floral Villas
Sai Kung
Ref#: 140821
Bright house in quiet location close to Sai Kung town. Perfect for a family ...
Rental:
HK$75,000
For rent
HK$75,000
SA: 2,299
SA 2,299 GA: 2,865
GA 2,865
Rental:
HK$60,000
For rent
HK$60,000
SA: 1,400
SA 1,400 GA: 2,000
GA 2,000
Rental:
HK$27,000
For rent
HK$27,000
Rental:
HK$45,000
For rent
HK$45,000
SA: 2,100
SA 2,100 GA: 2,100
GA 2,100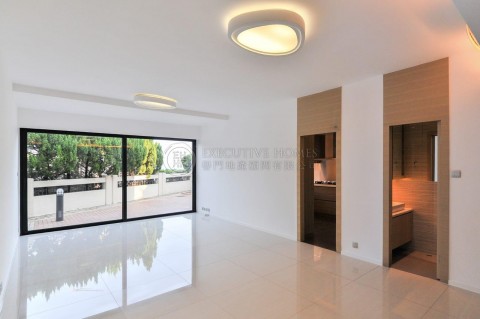 Arcadia
Sai Kung
Ref#: 140060
This 2 storey townhouse is fully renovated with quality materials and finishes. Double glazed ...
Rental:
HK$63,000
For rent
HK$63,000
SA: 1,418
SA 1,418 GA: 1,800
GA 1,800
Popular Properties in Sai Kung
Guide to Residential Districts