Tsim Sha Tsui has long been Hong Kong's premier tourist area and has been subjected to extensive development over past decades.
In the 19th century it was full of villages, and incense trees were gathered at the quays. In 1888, the Star Ferry began a service between TST and Central and the area developed from then, firstly as a garden city for wealthy expatriates and then as a busy loading area with wharves and godowns.
Residential Blocks
Although Tsim Sha Tsui is one of the main shopping areas, there are also several popular residential buildings in the area. Victoria Tower has three towers with 2 or 3 bedroom layouts and it has club house facilities. The Masterpiece was built in 2009 and at 67 storeys height, most of the apartments offer stunning harbour views. To date, it is the tallest residential development in the Tsim Sha Tsui area.
There are also several serviced apartment in the area including Gateway Apartments located in The Harbour City complex. This well-run tower of serviced apartments offers units from studio to 3 bedrooms. All are fitted to a high standard and come luxuriously furnished and equipped. Shops and supermarkets are located in the Harbour City complex. Shama Tsim Sha Tsui serviced apartments and Pinnacle serviced apartments are also located in the area.
Transportation
Since Tsim Sha Tsui is in the heart of Kowloon Peninsula, the area is served by an extensive network of public transportation to many parts of Hong Kong.

The Star Ferry connects Tsim Sha Tsui to Central and Wan Chai. Various hydrofoil services out of the Hong Kong China Ferry Terminal on Canton Road link Tsim Sha Tsui to Macau, Guangzhou, and several other places in the Pearl River Delta.

Tsim Sha Tsui is served by the MTR Tsim Sha Tsui Station, on the Tsuen Wan Line. Another station, East Tsim Sha Tsui Station, opened in late 2004 as a southern extension of the East Rail Line from Hung Hom Station. East Tsim Sha Tsui Station is connected to Tsim Sha Tsui Station and a number of locations in the area with an extensive tunnel network.
Facilities and Attractions
The major museums in Hong Kong are situated in Tsim Sha Tsui. The Hong Kong Space Museum, Hong Kong Museum of Art and the Hong Kong Cultural Centre are located at the southern waterfront. Hong Kong Museum of History and Hong Kong Science Museum are situated in Tsim Sha Tsui East.

The Hong Kong Heritage Discovery Centre and the Health Education Exhibition and Resources Centre, located within Kowloon Park, are housed in preserved and restored blocks of the former Whitfield Camp.
The area has the highest concentration of hotels in Hong Kong. Prominent and renowned hotels include the famous Peninsula Hotel and the new Langham Hong Kong. Numerous other hotels in virtually every price range and level of luxury can be found throughout the area.
The largest park in Tsim Sha Tsui is Kowloon Park, a popular destination complete with swimming pools, an aviary and a sculpture garden. Other parks and public open spaces include Signal Hill Garden at Blackhead Point, the Urban Council Centenary Garden in Tsim Sha Tsui East, Salisbury Garden, Middle Road Children's Playground and the Tsim Sha Tsui Promenade, which includes the Avenue of Stars, along the Victoria Harbour waterfront. This parade is a fine viewing point for the nightly 8 pm laser light-show of the Central tall buildings.
Shopping malls in the area include: 1881 Heritage located within the renovated Former Marine Police Headquarters; China Hong Kong City which also houses office buildings, a hotel and a ferry terminal, Harbour City, iSQUARE, K11 and many others. The flagship stores of several luxury brands are located in the Tsim Sha Tsui section of Canton Road.
KEY CHARACTERISTICS:
Major tourist hub of Hong Kong
Home to Hong Kong's main museums
Highest concentration of hotels in Hong Kong
Major shopping district and location of flagship stores of luxury brands
Served by MTR, buses and Star Ferry
Property for Rent in Tsim Sha Tsui
Displaying 1 - 10 of 38 results
Rental:
HK$55,000
For rent
HK$55,000
SA: 1,087
SA 1,087 GA: 1,463
GA 1,463
The Masterpiece
Tsim Sha Tsui
Ref#: 27451
Located in a high quality development situated in the prime location above K11 in ...
Rental:
HK$47,000
For rent
HK$47,000
SA: 817
SA 817 GA: 1,124
GA 1,124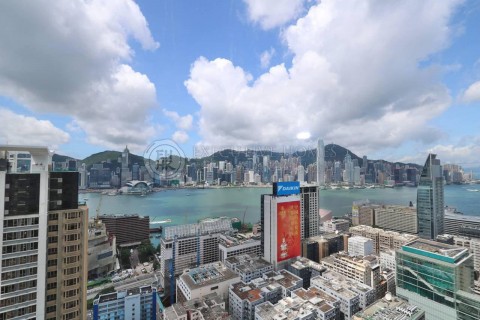 The Masterpiece
Tsim Sha Tsui
Ref#: 140913
2 bedroom, 2 bathroom apt with great sea views in new building. Good facilities ...
Rental:
HK$59,000
For rent
HK$59,000
SA: 1,074
SA 1,074 GA: 1,410
GA 1,410
Rental:
HK$59,000
For rent
HK$59,000
SA: 1,016
SA 1,016 GA: 1,410
GA 1,410
Sale:
HK$37,980,000
Rental:
HK$58,000 For sale
HK$37,980,000 For rent
HK$58,000
SA: 681
SA 681 GA: 918
GA 918
Rental:
HK$18,000
For rent
HK$18,000
SA: 432
SA 432 GA: 432
GA 432
Rental:
HK$48,000
For rent
HK$48,000
SA: 936
SA 936 GA: 1,258
GA 1,258
Sale:
HK$37,980,000
Rental:
HK$58,000 For sale
HK$37,980,000 For rent
HK$58,000
SA: 681
SA 681 GA: 918
GA 918
Rental:
HK$45,000
For rent
HK$45,000
SA: 788
SA 788 GA: 1,083
GA 1,083
Rental:
HK$38,000
For rent
HK$38,000
SA: 862
SA 862 GA: 1,008
GA 1,008
Popular Properties in Tsim Sha Tsui
Guide to Residential Districts