Properties for Rent in
Shek O
The exclusive Shek O Country Club with its par 65 private golf course forms a large part of the peninsula. There are 2 famous beaches in and near Shek O, the main Shek O Beach having a sandy public beach with a BBQ area and amenities, and to the north is Big Wave Bay, popular with surfers. Shek O is the most isolated location on Hong Kong Island giving it a quieter, tranquil environment which is attractive to expat and local residents alike.
Displaying 1 - 2 of 2 results
Rental:
HK$76,800
For rent
HK$76,800
SA: 1,126
SA 1,126 GA: 1,800
GA 1,800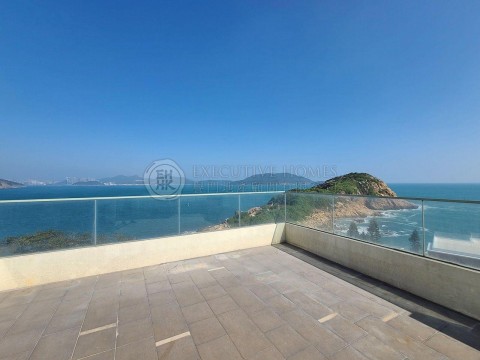 15 Shek O Headland Road
Shek O
Ref#: 124275
*A gated standalone detached house with sea views on Shek O Headland. Separated ...
Rental:
HK$138,000
For rent
HK$138,000
SA: 2,174
SA 2,174 GA: 2,880
GA 2,880