This neighbourhood stretches along the western coast of Hong Kong Island and is famous for its sunsets and the stunning views of the western approaches of the Lamma channel, a busy shipping route.
It starts at the campus of Hong Kong University at the extreme western end of Midlevels and extends all the way to Cyberport. Unlike the southern part of Hong Kong, this western coastline does not have any beaches. There are some hiking trails which start there and continue up to the parks and trails of the Peak. It is less touristy than some other parts of the island and predominantly a residential area.
Residential Blocks
Pokfulam contains a diverse range of housing, from low density lowrise apartments and houses in the Bisney Road / Consort Rise area and Sassoon Road, to the high density multi-phase developments such as Baguio Villas and Cyberport. Typically, the apartments and houses tend to offer larger space for the dollar than the Midlevels and other areas along the Southside of the island. Many of the older blocks have good sized balconies from which to enjoy the sunsets.

There are 3 large developments which are popular because of their excellent facilities for families. One is Scenic Villas, 7 mid-rise blocks consisting of all 4 bedroom spacious apartments with large balconies. Another is Baguio Villas, divided into upper and lower phases. These are all high rise blocks offering a range of sizes with 2, 3 or 4 bedrooms. They also all have balconies. Finally the residential accommodation next to Cyberport, Bel Air has many luxury high rise towers as well as large houses and villas, together with 3 clubhouses and extensive facilities. Cyberport is a commercial complex made up of modern office towers, a boutique hotel, cinema complex and mainly retail outlets.
Schools
The Pokfulam area is well supplied with good international schools. The ESF has a secondary school there, West Island School and also one of their largest primary schools, Kennedy School. In addition to this Kellett School, a British International School has its main campus for its primary close to Bel Air and GSIS (German Swiss School) has a campus for some of its primary classes.

A large new school Independent Schools Foundation Academy a bilingual school with Mandarin and English is located east of the Cyberport development. For preschoolers, the Woodlands Group has three campuses- the Wah Fu complex, Woodland Tree House in Scenic Villas and Chi Fu. There are also Sunshine House preschools, in Pokfulam Gardens and Chi Fu.
Churches
The Emmanuel Church in Pokfulam is related to St. John's Anglican Episcopal Cathedral. There is also a Catholic church St. Anthony's while Chi Fu Baptist Church uses the Cantonese language medium.
Attractions and Facilities
B?thanie is a Grade II historic building located in Pokfulam originally built in 1875 as a sanatorium but now together with the Dairy Farm cowsheds it has been allocated to the Hong Kong Academy for Performing Arts and reopened in 2006 to be used by the Academy?s School of Film and Television. It includes educational facilities, 2 performance venues, an exhibition hall, a chapel and museum. Pokfulam is home to Queen Mary Hospital, the main Government teaching hospital on Hong Kong Island.

This hospital is linked to Hong Kong University and there is also a large clinical research building, medical library and various other related departments in the area. It has a comprehensive emergency facility. There are few commercial shopping areas in Pokfulam, the main one being part of the Cyberport development where there is a Park n Shop International and some other shops in addition to a cinema complex and boutique hotel, La Meridien.

There are few restaurants in Pokfulam except in the Cyperport development and Meridien Hotel. There is a public riding school in Pokfulam run by the Jockey Club.
Transportation
The Pokfulam area has an excellent bus service both double deckers and minibuses serve the area, in addition to the many taxis which can always be found around Queen Mary Hospital area. The following bus numbers come from Pokfulam. Buses 30X, 37A, 37B, 4, 40, 43X, 7, 71, 73, 90B, 91, 970 & 971. Minibuse routes 8, 10, 28 & 69 serve this area.
KEY CHARACTERISTICS:
Stunning sunset and sea views of Lamma Channel
Less touristy and predominantly residential
High-rise residential and luxury blocks
Hong Kong University campus is located
Several primary and secondary schools
Near Anglican, Baptist and Catholic churches
Excellent transport system
Property for Rent in Pokfulam
Displaying 1 - 10 of 137 results
29-31 Bisney Road
Pokfulam
Ref#: 141335
A spacious 4 bed apt on the ground floor of this modern low rise. ...
Rental:
HK$98,000
For rent
HK$98,000
SA: 2,096
SA 2,096 GA: 2,500
GA 2,500
Scenic Villas
Pokfulam
Ref#: 141274
A spacious 4 bedroom apartment in family friendly development. It has a large living ...
Rental:
HK$65,000
For rent
HK$65,000
SA: 1,978
SA 1,978 GA: 2,194
GA 2,194
88A-88C Pokfulam Road
Pokfulam
Ref#: 141253
Well renovated 3 bedroom 2 bathroom apartment with new flooring. Full height glass doors ...
Rental:
HK$76,000
For rent
HK$76,000
SA: 2,100
SA 2,100 GA: 2,100
GA 2,100
Bisney Terrace
Pokfulam
Ref#: 141155
2 bedroom apartment in low rise development. Modern open plan kitchen, separate living/dining areas. ...
Rental:
HK$48,000
For rent
HK$48,000
SA: 864
SA 864 GA: 1,129
GA 1,129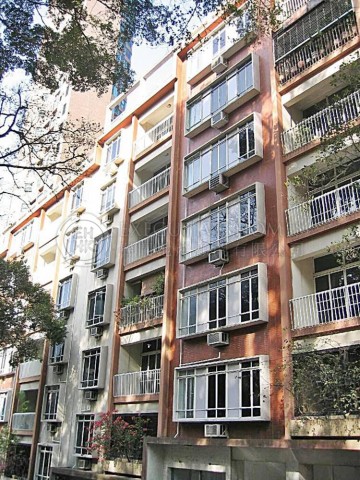 10-16 Pokfield Road
Pokfulam
Ref#: 141153
An older lowrise block on Pokfield Road close to the Pokfulam Road. It has ...
Rental:
HK$36,000
For rent
HK$36,000
SA: 983
SA 983 GA: 1,100
GA 1,100
Rental:
HK$24,650
For rent
HK$24,650
Rental:
HK$58,000
For rent
HK$58,000
Rental:
HK$58,000
For rent
HK$58,000
The Regalis
Pokfulam
Ref#: 141145
This modern low rise apartment is well managed and has a large living/dining room. ...
Rental:
HK$50,000
For rent
HK$50,000
SA: 1,174
SA 1,174 GA: 1,174
GA 1,174
Jessville
Pokfulam
Ref#: 141134
An elegant apartment complete in high standard finishes. Large windows with ample natural light ...
Rental:
HK$75,000
For rent
HK$75,000
Popular Properties in Pokfulam
Guide to Residential Districts