Clearwater Bay is in the New Territories on the east shore of the Clearwater Bay Peninsula.
It is in a relatively unspoiled area with hills, country parks and rugged coastline. There are beautiful beaches in Clearwater Bay, Clearwater Bay first beach and Clearwater Bay second beach.
Residential Blocks
Clearwater Bay and Sai Kung are one of those few areas in Hong Kong where you can live in a house rather than a high-rise apartment. It is very popular for families with young children or pets who wanting more space and living in a more rural environment.

Various types of houses are available, ranging from detached residences, townhouse complexes with facilities, secluded village houses with terraces and gardens, waterfront & private pool homes. Duplexes and apartments are also available. Most properties have sea and green views and can offer better value for money than being closer to town.
Facilities
The exclusive Clearwater Bay Golf & Country Club also can be found in the area . Also, many people might not be aware of the Clearwater Bay Equestrian and Education Centre which is an international-standard riding school in Hong Kong's beautiful Clearwater Bay Country Park. Lessons are designed for beginners through to experienced riders and their selection of horses and ponies suit all ages and abilities.

There is a small retail complex including a Park?n?shop supermarket at Silverstrand and another at Marina Cove, but for more choice locals take the minibus up to the town of Sai Kung to the north.

At the end of Clearwater Bay, you will find Tai Hang Tun where you can get some cheap kites and cooling drinks at the tiny kiosk. Head to the paved kiting area to watch the experts in action or launch your own flying machine. Po Toi O is a small fishing village at the end of Tai O Mun Road and comprises village houses and stalls selling dried seafood, a pretty temple and two renowned seafood restaurants. There is a Park'n'Shop at Silverstrand.
Schools
The following schools are all located in the area:
Transportation
Hang Hau MTR station is the closest MTR station to Clearwater Bay, with minibuses running regularly to and from there. It also has a shopping mall and a hospital. There are also bus services:
KMB Bus number 91 connects you to Plaza Hollywood in Diamond Hill
Minibuses include:
16 - Po Lam to Po Toi O
103 - Kwun Tong Ferry Pier to CWB 2nd beach
103M - Tseung Kwan O MTR Station to 2nd beach
Red minibus - Ngau Chi Wan minibus terminus
Taxis can also be found, both red city taxis and the green New Territory taxis, but it is recommended to call in advance to be sure of getting one at popular times.
KEY CHARACTERISTICS:
Ideal for families with young children
Good for families with pets
Live in a house instead of a high-rise apartment
Minibus service to Hang Hau MTR station
Property for Rent in Clearwater Bay
Displaying 1 - 10 of 25 results
Rental:
HK$62,000
For rent
HK$62,000
SA: 3,500
SA 3,500 GA: 3,500
GA 3,500
Rental:
HK$89,000
For rent
HK$89,000
SA: 4,500
SA 4,500 GA: 4,500
GA 4,500
Rental:
HK$138,000
For rent
HK$138,000
SA: 4,500
SA 4,500 GA: 4,500
GA 4,500
Rental:
HK$61,000
For rent
HK$61,000
SA: 1,890
SA 1,890 GA: 2,100
GA 2,100
Rental:
HK$168,000
For rent
HK$168,000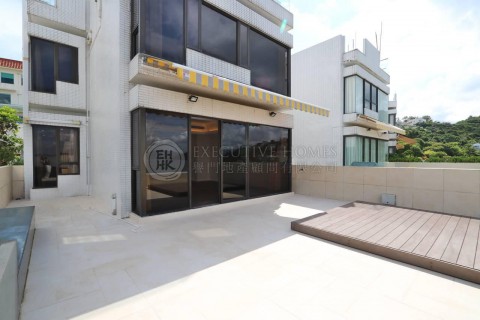 La Casa Bella
Clearwater Bay
Ref#: 141048
*Nicely decorated 4 bedroom family house with stunning sea views overlooking Silverstrand. This house ...
Rental:
HK$93,000
For rent
HK$93,000
SA: 1,842
SA 1,842 GA: 2,160
GA 2,160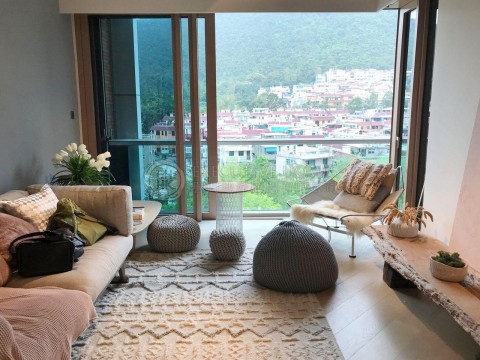 Mount Pavilia
Clearwater Bay
Ref#: 140193
Fully furnished, beautiful 4 bedroom + study area apartment with a balcony offering lovely ...
Sale:
HK$26,800,000
Rental:
HK$43,000 For sale
HK$26,800,000 For rent
HK$43,000
SA: 1,172
SA 1,172 GA: 1,172
GA 1,172
Rental:
HK$46,800
For rent
HK$46,800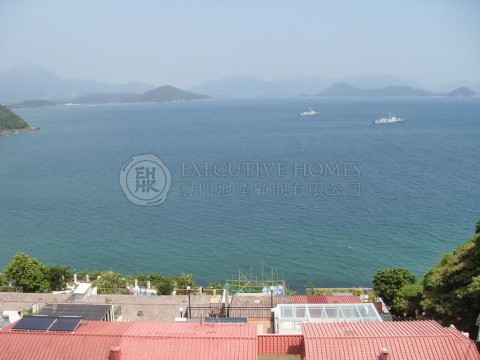 Buena Vista
Clearwater Bay
Ref#: 139757
This exclusive high positioned townhouse offers amazing sea views over Silverstrand. The house features ...
Sale:
HK$65,000,000
Rental:
HK$90,000 For sale
HK$65,000,000 For rent
HK$90,000
SA: 1,476
SA 1,476 GA: 2,300
GA 2,300
Sale:
HK$38,000,000
Rental:
HK$70,000 For sale
HK$38,000,000 For rent
HK$70,000
Popular Properties in Clearwater Bay
Guide to Residential Districts