Stanley was originally named after Lord Stanley, a 19th century Secretary of State for war and the colonies. It is situated between Chung Hom Kok and Tai Tam on the south east part of Hong Kong island.
Stanley is the epicenter of the southside with the famous Stanley market – very popular with tourists and locals alike, and an excellent selection of restaurants all making Stanley a very popular destination. Many people love to live in Stanley because it is walking distance (nice and flat, good for strollers) to all these places. It is also very relaxed with a village feel to it, no high rises, a couple of beaches and popular with families and dogs.

A highly sought-after area for people don't mind the commute to Central (25 minutes with no traffic, and up to an hour with traffic), Stanley is made up of large family sized apartments and town houses, with some smaller apartments above the busy market. It is predominately a low rise area, with only a few buildings near the market area being more than 3 storeys high and many are walk-up buildings.
Schools
Schools in Stanley are few - a Montessori preschool and a French pre-school Lou Pichoun plus a playgroup at St. Stephen?s Chapel, Stanley, an affiliate church of St John?s Cathedral in Central. St Stephen's College is a prominent private local school, currently applying to run the IB syllabus.
Transportation
Public transport is excellent and frequent, to and from Stanley. There is no MTR, but there are many buses. Citybus services 6, 6A, 6X and 260 from Exchange Square Bus Terminus (MTR Central Station Exit B) on Hong Kong Island serve Stanley Village Bus Terminus for Stanley Market. New World First Bus 65 & 63 start from North Point.

Most buses will terminate in Central, some Causeway Bay, also Aberdeen, Shek O and there is bus 973 that terminates across the harbor at Tsim Sha Tsui. Stanley beach is the site of the famous Dragon Boat Races in June and also boasts an excellent municipal windsurfing and water sports centre.

Since July 2007 Blake Pier was recommissioned to Stanley and erected next to Murray House. It is a public pier and has one kai-to route travelling between Aberdeen and Po Toi Island via the pier operated by Tsui Wah Ferry.
Facilities and Attractions
Stanley has a small public kids playground near the bus station, playground, a large library a bank and pretty much everything else you would need making it quite self-contained.

Apart from the market itself, the newly renovated Stanley Plaza complex offers a modern shopping centre with an excellent Parknshop Taste supermarket, a pharmacy, cafes and a variety of great shops. Another landmark of Stanley is Murray House, a Victorian building, originally a part of the Murray barracks in Central. It was demolished to make way for new developments and after several years when the numbered bricks were packed in boxes in the Country Park it was rebuilt in Stanley in the 2000?s and now houses different restaurants.

Next to Murray House is Stanley Plaza, a modern shopping complex but it also includes an outdoor amphitheater where often outdoor entertainment is provided. Past the amphitheater is the Tin Hai Temple built in 1767, one of the oldest temples in Hong Kong. Stanley has 2 famous beaches, Stanley main beach on the east, inside of the peninsula and St. Stephen?s beach on the western side. Both are sandy and have BBQ areas.

The Stanley military cemetery is located near St. Stephen?s beach. The Stanley Municipal building opened in 2006 and houses some Government offices, a branch of the Hong Kong public library and also some recreational rooms such as badminton and basketball courts. Stanley Fort is the PLA military barracks at the southernmost part of Stanley peninsula but this is not open to the public.
KEY CHARACTERISTICS:
Popular with tourists and locals
25 minutes to Central (no traffic)
Self-contained community
Served by plenty of buses
Venue for Dragon Boat races
Property for Rent in Stanley
Displaying 1 - 10 of 45 results
Stanley Beach Villa
Stanley
Ref#: 140630
A 2 bedroom apartment in a newly renovated building. This apartment has panoramic seaviews ...
Rental:
HK$45,000
For rent
HK$45,000
SA: 820
SA 820 GA: 1,083
GA 1,083
28 Stanley Village Road
Stanley
Ref#: 140590
A lovely top floor duplex with internal access to private roof. This family apartment ...
Rental:
HK$105,000
For rent
HK$105,000
SA: 1,857
SA 1,857 GA: 2,385
GA 2,385
28 Stanley Village Road
Stanley
Ref#: 140589
A lovely top floor duplex with internal access to private roof. This family apartment ...
Rental:
HK$105,000
For rent
HK$105,000
SA: 1,857
SA 1,857 GA: 2,385
GA 2,385
Rental:
HK$93,000
For rent
HK$93,000
SA: 2,598
SA 2,598 GA: 2,654
GA 2,654
Rental:
HK$140,000
For rent
HK$140,000
SA: 2,364
SA 2,364 GA: 2,700
GA 2,700
Helene Garden
Stanley
Ref#: 140562
Huge 5 bedroom duplex apartment. A short walk from Stanley market and the beach. ...
Rental:
HK$150,000
For rent
HK$150,000
SA: 2,809
SA 2,809 GA: 3,606
GA 3,606
Bayside House
Stanley
Ref#: 140475
This 2 bed 1 bath unit in a low-rise walk up building, it's comes ...
Rental:
HK$39,000
For rent
HK$39,000
SA: 661
SA 661 GA: 885
GA 885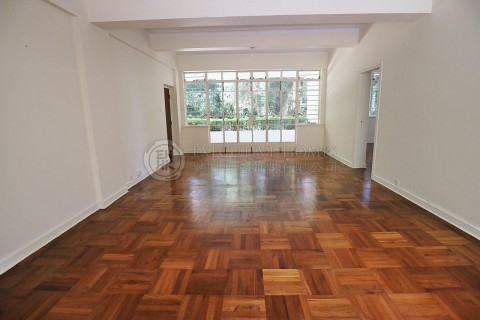 Country Apartments
Stanley
Ref#: 140226
Popular colonial low rise in Stanley with 3 large bedrooms, open balcony and lovely ...
Rental:
HK$62,000
For rent
HK$62,000
SA: 1,668
SA 1,668 GA: 2,000
GA 2,000
Rental:
HK$95,000
For rent
HK$95,000
SA: 1,589
SA 1,589 GA: 1,902
GA 1,902
Ho's Villa
Stanley
Ref#: 140196
A modern 3 bedroom apartment in well managed lowrise development, a short walk to ...
Rental:
HK$85,000
For rent
HK$85,000
SA: 1,589
SA 1,589 GA: 1,902
GA 1,902
Popular Properties in Stanley
Guide to Residential Districts