Kowloon Tong is the area of Kowloon to the north of Tsim Sha Tsui , with Boundary Street and Lion Rock Tunnel as its northern border.
It is an expensive, low density upscale residential district, popular among the wealthy in the city – one of its best known inhabitants for many years is Jackie Chan, the kung-fu movie star! Within Kowloon West, it is administratively divided between Kowloon City District and Sham Shui Po District. Kowloon Tong was originally a large village located in present-day Police Sport Association near Boundary Street, south of an unnamed hill.
Residential Blocks
Extensive cultivation was possible in the fertile lands formed by rivers from Beacon Hill. However, in the 1920s, the Hong Kong Government decided to develop the land to the east of Kowloon Ton and proper Kowloon Tsai on both sides of the Kowloon?Canton Railway into a low density residential area based on the British model. The residential area is thus known as Kowloon Tong. The area is well-planned, and the broad roads and streets are largely named after counties in England.
Currently, luxurious houses in or around La Salle Road, Kadoorie Avenue and Oxford Road sell for HKD 100 million. At the northern end, many new apartment blocks with facilities have been developed in the Beacon Hill area.
Schools
The district is home to many illustrious schools, including playgroups such as Tutor Time, the Christian Alliance International School, King George V School, American International School, and the Australian International School.
Facilities
There are two large shopping malls - Festival Walk above Kowloon Tong Station and MOKO above Mong Kok East Station. Several hospitals may be found here such as Hong Kong Baptist Hospital, Evangel Hospital, St. Teresa?s Hospital, Queen Elizabeth Hospital and Kwong Wah Hospital.
The stretch of Waterloo Road through Kowloon Tong forms part of Hong Kong's Route 1. It leads into the Lion Rock Tunnel, and as such it serves as an important artery for traffic heading into and out of the New Territories (in particular Sha Tin). Yau Ma Tei is also accessible via Waterloo Road.
Transportation
Kowloon Tong is served by the MTR's East Rail Line and Kwun Tong Line at Kowloon Tong Station. Passengers may interchange here between the two lines. Since this is a popular district, there are numerous buses and minibuses plying the district.
KEY CHARACTERISTICS:
Upscale residential district
Low-density residential area
International schools in the neighborhood
Several hospitals and shopping malls
Extensive transport network
Property for Rent in Kowloon Tong
Displaying 1 - 10 of 22 results
Rental:
HK$41,000
For rent
HK$41,000
SA: 1,500
SA 1,500 GA: 1,500
GA 1,500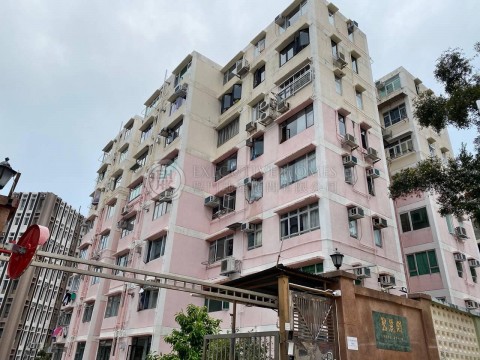 Rental:
HK$29,500
For rent
HK$29,500
SA: 802
SA 802 GA: 907
GA 907
Sale:
HK$8,180,000
Rental:
HK$18,500 For sale
HK$8,180,000 For rent
HK$18,500
SA: 443
SA 443 GA: 526
GA 526
Cheers Court
Kowloon Tong
Ref#: 136770
Renovated 3 bedroom apartment in low rise building. Efficient layout with large balcony. Fully ...
Rental:
HK$42,000
For rent
HK$42,000
SA: 1,018
SA 1,018 GA: 1,300
GA 1,300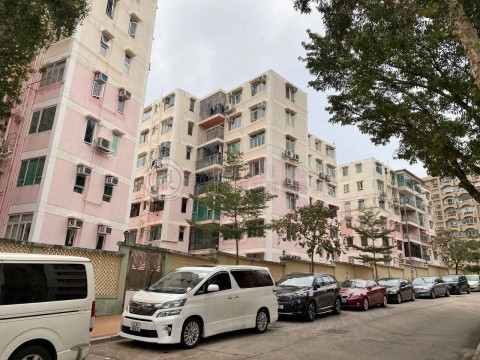 Sale:
HK$13,200,000
Rental:
HK$29,800 For sale
HK$13,200,000 For rent
HK$29,800
SA: 802
SA 802 GA: 907
GA 907
Rental:
HK$28,000
For rent
HK$28,000
SA: 550
SA 550 GA: 820
GA 820
Sale:
HK$17,000,000
Rental:
HK$38,000 For sale
HK$17,000,000 For rent
HK$38,000
SA: 950
SA 950 GA: 1,120
GA 1,120
Rental:
HK$50,000
For rent
HK$50,000
SA: 1,121
SA 1,121 GA: 1,509
GA 1,509
Rental:
HK$28,000
For rent
HK$28,000
SA: 775
SA 775 GA: 876
GA 876
Rental:
HK$24,800
For rent
HK$24,800
SA: 620
SA 620 GA: 620
GA 620
Popular Properties in Kowloon Tong
Guide to Residential Districts