Wanchai lies to the west of the Admiralty MTR and Pacific Place complex, stretching along the north shore until it morphs in Causeway Bay, just north of Happy Valley racecourse.
Originally best known as the 'Suzy Wong' R&R zone for visiting sailors historically, there were few residential blocks of any significance until the developers of Pacific Place launched Star Crest and put the whole Star Street area on the chic nightlife map.
One by one, old buildings have been demolished and where they would previously have been replaced by commercial properties, we are now seeing smart residential complexes with 1 and 2 bed modern units drawing young professionals to live in this busy and buzzy area. Buildings such as J Residence and The Zenith offer a stylish finish and recreational facilities at a slightly lower rental than similar units in Central and Mid-levels. The upper floors of these blocks can have great views as they tower above the older blocks below. There are also several large serviced apartment blocks offering short and longer term accommodation.
Facilities
Wanchai North houses our main Hong Kong Convention and Exhibition Centre as well as major hotels, the Hong Kong Academy for Performing Arts and the HK Arts Centre. The Queen Elizabeth Stadium off Queens Road East is a municipal sports centre with an auditorium used for concerts and performances as well as sports exhibitions. Being essentially a commercial district, there are many shopping centres, restaurants and new trendy bars as well as old favourites.

The main handyman centre for Hong Kong island can be found along Lockhart Road, where tile shops stand alongside girlie bars! The Pacific Place complex is an easy walk, with a large multi-screen cinema, and access to Hong Kong Park for some soothing greenery. The street market on and around Wanchai Road is a foodie and photographer's delight, selling everything from fish to fans.

At the junction of Queen's Road East and Wanchai Rd, the old 3 storey market building has been preserved for its '50s Bauhaus-style architecture. However, it now has a modern high-rise sprouting through the roof and up!
Schools
There are few schools in the district with the exception of the Starters preschool on Queen's Road East.
Transportation
Transportation is everywhere ? the Wanchai MTR at the heart, with buses, minibuses, trams and taxis plying the roads constantly. For bus routes check New World First Bus and minibuses.
KEY CHARACTERISTICS:
Busy area at the heart of Hong Kong island
Close to arts and trade show venues
Close to Immigration and Revenue towers
Served by Wan Chai MTR station
Accessible by bus, tram and taxis
Property for Rent in Wan Chai
Displaying 1 - 10 of 222 results
Star Studios I
Wan Chai
Ref#: 140626
A nicely furnished studio apartment with a balcony off the living room. The bathroom ...
Rental:
HK$10,000
For rent
HK$10,000
SA: 142
SA 142 GA: 142
GA 142
Rental:
HK$22,000
For rent
HK$22,000
SA: 408
SA 408 GA: 576
GA 576
Rental:
HK$24,000
For rent
HK$24,000
SA: 408
SA 408 GA: 576
GA 576
Rental:
HK$29,000
For rent
HK$29,000
Rental:
HK$29,000
For rent
HK$29,000
Rental:
HK$22,000
For rent
HK$22,000
SA: 439
SA 439 GA: 585
GA 585
Star Studios II
Wan Chai
Ref#: 140511
A lovely furnished 1 bedroom apartment in a modern block situated close to Admiralty ...
Rental:
HK$25,500
For rent
HK$25,500
Rental:
HK$22,500
For rent
HK$22,500
SA: 483
SA 483 GA: 680
GA 680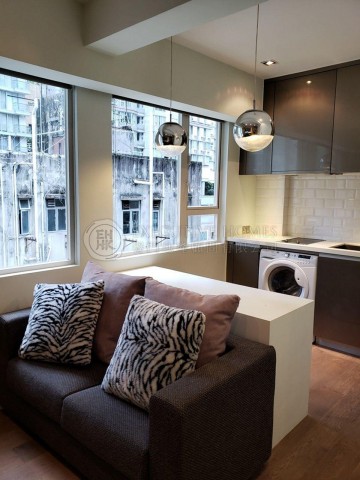 Star Apartments
Wan Chai
Ref#: 140461
*A nicely furnished studio apartment with a private roof top in a walk-up ...
Rental:
HK$18,500
For rent
HK$18,500
SA: 304
SA 304 GA: 304
GA 304
Rental:
HK$38,000
For rent
HK$38,000
SA: 591
SA 591 GA: 591
GA 591
Popular Properties in Wan Chai
Guide to Residential Districts