North Point & Braemar Hill
North Point and Braemar Hill are located in the Eastern District of Hong Kong, bounded by Hung Fat Street in the west and Mansion Street to the east. To the north is Victoria Harbour with the greenery of Braemar Hill bordering to the south.
Residential Blocks
Residentially the areas are a mixture of new luxury developments and older Chinese buildings. Fortress Hill, which is part of North Point district to the east, has many modern high rise towers.

In recent years there have been many new towers built along Cloud View Road and Tin Hau Temple Road, such as Sky Horizon and Summit Court and there are also older developments such as Flora Garden and Beverley Heights. Up on the hill in Braemar Hill there is a large recreation park Choi Sai Woo Park. Surrounding this you have a couple of popular large developments - Braemar Hill Mansions and Pacific Palisades.
Schools
This area is also home to some of Hong Kong?s most famous schools. The Chinese International School is located on Hau Yuen Path and directly across from it is Quarry Bay Primary School, one of the largest ESF primary schools. There is also a private tertiary institution Hong Kong Shue Yan University. The preschools in the area are Braemar Hill Nursery School, Tutor Time at Braemar Hill, LK Victoria and KL Victoria International Nursery and Kindergarten.
Facilities
There is a small shopping complex at Braemar Hill, a Market Place supermarket in Cloudview Road, otherwise the busy streets around King?s Road are a short taxi or bus ride away from the residential areas. There are many popular hiking trails around the area in Braemar Hill and also Mount Parker.
Transportation
There are extensive public transport options to the area. North Point is served by the island line and the Tseung Kwan O line of the MTR. North Point Station is the terminus of the Tseung Kwan O line on the Island. It is also served by Hong Kong Tramways of which it is one of seven terminal points. Ferries from North Point Ferry Pier connect to various other places in Hong Kong including Hung Hom, Kowloon City and Kwun Tong.

The KMB, New World First Bus and Citybus all have routes through North Point. There are also minibuses supplying the area among them the 25 to Causeway Bay and the 49m to Tin Hau Station.
KEY CHARACTERISTICS:
Mixture of old and new residential buildings
Large recreation park nearby
Location of Chinese International School
Plenty of pre-schools
Near hiking trails
Served by buses, ferries, tram and the MTR
Property for Rent in North Point & Braemar Hill
Displaying 1 - 10 of 155 results
Rental:
HK$41,000
For rent
HK$41,000
SA: 815
SA 815 GA: 1,045
GA 1,045
Rental:
HK$39,000
For rent
HK$39,000
SA: 857
SA 857 GA: 1,072
GA 1,072
Rental:
HK$43,000
For rent
HK$43,000
SA: 920
SA 920 GA: 1,146
GA 1,146
Rental:
HK$40,000
For rent
HK$40,000
SA: 875
SA 875 GA: 1,103
GA 1,103
Pacific Palisades
North Point
Ref#: 140639
3 bedroom apartment with a balcony and open views. ...
Rental:
HK$40,000
For rent
HK$40,000
SA: 920
SA 920 GA: 1,148
GA 1,148
Sale:
HK$13,000,000
Rental:
HK$29,000 For sale
HK$13,000,000 For rent
HK$29,000
SA: 667
SA 667 GA: 806
GA 806
Rental:
HK$24,000
For rent
HK$24,000
Rental:
HK$45,500
For rent
HK$45,500
SA: 1,065
SA 1,065 GA: 1,198
GA 1,198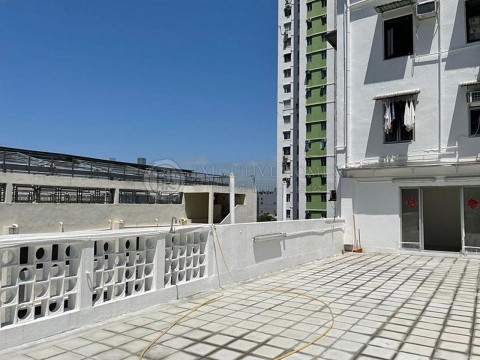 Triumph Court
North Point
Ref#: 140474
A light & bright good size 2 bed apartment with a terrace. Excellent location ...
Rental:
HK$39,000
For rent
HK$39,000
SA: 898
SA 898 GA: 898
GA 898
Rental:
HK$47,000
For rent
HK$47,000
SA: 1,090
SA 1,090 GA: 1,260
GA 1,260
Popular Properties in North Point & Braemar Hill
Guide to Residential Districts