Kennedy Town is located on the furthest northwestern part of Hong Kong island. It was named after Arthur Edward Kennedy, a governor of Hong Kong in 1886 when land was reclaimed along the coast of Kennedy Town.
It was then on the border of the Historical Victoria City. Kennedy Town has seen sweeping changes in the past few years with modern high-rise apartment blocks springing up in between the old 5 storey tenement buildings. The area still retains a large element of local charm with numerous street-side businesses selling anything from basic fruit and vegetables to all kinds of dried fish delicacies and paper offerings for honouring your ancestors. A familiar sound is the clacking of mahjong tiles – a favourite pastime amongst elderly residents.
Residential Blocks
With the extension of the underground system making this western most part of the island easily accessible, developers have invested heavily in Kennedy Town. Recent developments in the area include The Merton, Cadogan and Lexington Hill. The Belchers development is another good example of a modern high rise development with extensive club house facilities as well as a large Wellcome supermarket on site.

A wide choice of serviced apartments are also now available in the area, some with ocean-front harbour views such as Manhattan Heights, a mixed unfurnished, furnished and serviced residence. As Kennedy Town becomes more culturally diverse and easily accessible, shops and restaurants catering to all nationalities and tastes are now in good supply.

Kennedy Town straddles the hustle and bustle of city living and the tranquility of the Pokfulam area with stunning sunsets over the Lamma Channel, and is only a short distance from an extensive country park area with lovely walks up to the Peak and the excellent shopping/entertainment area at Cyberport.
Schools
With larger, more family friendly apartment buildings appearing in Kennedy Town, some of the international schools are now opening up campuses in the area:
Transportation
There is an extensive bus & minibus network from Kennedy Town. With its close proximity to the Western Tunnel, there are many buses to various areas of Kowloon as well as buses to North Point and Happy Valley. The A10 bus goes to the airport. Kennedy Town is the last stop at the Western end of the island line and there are several entrances to the MTR scattered around the area.
KEY CHARACTERISTICS:
Plenty of wet markets
Recent Developments include The Merton, Cadogan and Lexington Hill
Stunning sunsets at Lamma Channel can be viewed
Kennedy Town MTR station
The western end of iconic Hong Kong tram
Property for Rent in Kennedy Town
Displaying 41 - 50 of 54 results
Rental:
HK$26,000
For rent
HK$26,000
SA: 470
SA 470 GA: 670
GA 670
Rental:
HK$24,800
For rent
HK$24,800
The Merton
Kennedy Town
Ref#: 123311
Fully furnished 2 bedroom apartment in modern block with full sea views. ...
Rental:
HK$30,000
For rent
HK$30,000
SA: 533
SA 533 GA: 697
GA 697
18 Catchick Street
Kennedy Town
Ref#: 122509
This 3 bed 2 bath apartment comes with partially furnished. There is a balcony ...
Rental:
HK$26,500
For rent
HK$26,500
Sale:
HK$6,780,000
Rental:
HK$17,800 For sale
HK$6,780,000 For rent
HK$17,800
SA: 415
SA 415 GA: 550
GA 550
Skyla Serviced Apartments
Kennedy Town
Ref#: 2174
This is a duplex serviced apartment located in the heart of Kennedy Town, only ...
Rental:
HK$56,000
For rent
HK$56,000
SA: 773
SA 773 GA: 1,178
GA 1,178
Nam Hung Mansion
Kennedy Town
Ref#: 112716
Lovely 1 bedroom apartment located in the up and coming neighbourhood of Kennedy Town. ...
Sale:
HK$7,980,000
Rental:
HK$26,000 For sale
HK$7,980,000 For rent
HK$26,000
SA: 413
SA 413 GA: 520
GA 520
Harbour One
Kennedy Town
Ref#: 112317
3 bedroom apt with a balcony and lovely open sea views. Fully fitted kitchen. ...
Sale:
HK$24,000,000
Rental:
HK$41,000 For sale
HK$24,000,000 For rent
HK$41,000
SA: 663
SA 663 GA: 895
GA 895
Manhattan Heights
Kennedy Town
Ref#: 110898
A large 1 bedroom apartment with sea views. Modern kitchen and bathroom. Pool ...
Rental:
HK$29,000
For rent
HK$29,000
SA: 438
SA 438 GA: 619
GA 619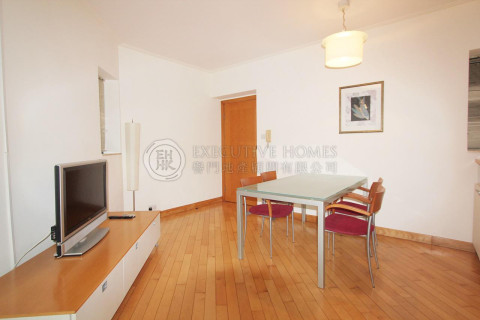 Manhattan Heights
Kennedy Town
Ref#: 110900
Nicely renovated apartment ready to live in. Sofa, bench, television and dining table with ...
Rental:
HK$38,000
For rent
HK$38,000
SA: 699
SA 699 GA: 948
GA 948
Popular Properties in Kennedy Town
Guide to Residential Districts