Taikoo Shing & Quarry Bay
Quarry Bay is the area below Mount Parker in the Eastern district of Hong Kong Island. It was originally a bay where quarried rocks were transported by sea, but is now filled in by land reclamation.
The Eastern part was largely owned by Swire, so many parts and facilities are given its Chinese name 'Taikoo'.

Originally there was Taikoo dockyard and Taikoo sugar factory but now these have given way to the huge residential / commercial developments of Taikoo Shing, Cityplaza and the modern commercial glass towers of Taikoo Place. Tong Chong Street is now home to lots of new restaurants and on some Sundays there is a lively Farmers' Market.
Residential Blocks
The two largest residential developments in the area are Kornhill and Taikoo Shing. The many towers of Taikoo Shing are situated around the different phases of Cityplaza shopping mall. This is a large shopping complex containing many international stores, restaurants and an ice rink. Other modern estates are the Floridian and the Orchards.
Schools
The main international school in the district is Delia School of Canada with both primary and secondary departments. It is located in the heart of Taikoo Shing.
Facilities
Other facilities in the neighbourhood are Quarry Bay Park containing a tennis court, football park, basketball pitch, cycling track, tai chi garden, children's playground and seafront promenade. There is also a sports centre and a public library. There are two luxury hotels in the area - Hotel East in Taikoo Shing and Harbour Plaza.
Transportation
There is excellent public transport to the area. Both Quarry Bay and Taikoo Shing have MTR stations, Quarry Bay being on both island line and Tseung Kwan O line and Taikoo Shing on the Island line. The tram between Kennedy Town and Shau Kee Wan runs through the district tram. First Bus, Citybus and KMB (cross harbour only) all have routes in the area. Bus numbers : 2, 2A, 529, 606, 720, 722, 77, 81, 82, 85, 99, 102, 106, 110 & 802. Minibuses include: 18, 32, 32A & 33.
KEY CHARACTERISTICS:
Home to East Hotel and Harbour Plaza North Point
Served by Taikoo and Quarry Bay MTR stations
Delia School of Canada primary and secondary schools
Facilities for football, cycling, children's playground
Served by numerous buses and minibuses
Property for Rent in Taikoo Shing & Quarry Bay
Displaying 1 - 10 of 80 results
Taikoo Shing
Taikoo Shing
Ref#: 141287
Fully furnished 2 bed, 2 bath apt in a popular complex with good facilities. ...
Rental:
HK$25,000
For rent
HK$25,000
SA: 606
SA 606 GA: 708
GA 708
Rental:
HK$22,500
For rent
HK$22,500
SA: 584
SA 584 GA: 688
GA 688
Rental:
HK$26,000
For rent
HK$26,000
SA: 689
SA 689 GA: 788
GA 788
Rental:
HK$23,000
For rent
HK$23,000
SA: 580
SA 580 GA: 675
GA 675
Rental:
HK$20,000
For rent
HK$20,000
SA: 561
SA 561 GA: 670
GA 670
Rental:
HK$17,500
For rent
HK$17,500
SA: 466
SA 466 GA: 466
GA 466
Sale:
HK$9,980,000
Rental:
HK$20,800 For sale
HK$9,980,000 For rent
HK$20,800
SA: 593
SA 593 GA: 691
GA 691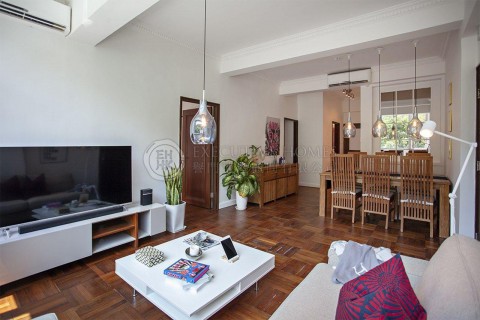 Ritz Garden Apartments
Quarry Bay
Ref#: 140182
Light and bright 3 bedroom apartment for lease. The unit comes fully furnished, equipped ...
Rental:
HK$42,000
For rent
HK$42,000
Rental:
HK$25,000
For rent
HK$25,000
SA: 587
SA 587 GA: 701
GA 701
Rental:
HK$41,000
For rent
HK$41,000
SA: 821
SA 821 GA: 1,034
GA 1,034
Popular Properties in Taikoo Shing & Quarry Bay
Guide to Residential Districts