The residential district of Tai Tam is situated in the south of Hong Kong island, set against the lush greenery of Tai Tam Country Park and its hiking trails. It is popular with expat families and locals alike, offering a peaceful environment away from the hustle and bustle of the city.
Residential Blocks
Situated close to the shopping amenities of Stanley, there is a wide range of residential accommodation in Tai Tam, ranging from high rise multi-tower developments with comprehensive facilities, through to smaller low-rise apartments and townhouse developments. Two of the major developments here are The Manhattan and Pacific View. Both of these have shuttle bus services to Stanley and also across to the MTR line on the north of the island, either to Chai Wan, Shau Kei Wan or Quarry Bay.

Many of the properties in Tai Tam have lovely sea or green views, and are generally larger in size, to accommodate families. Along Tai Tam Road, one will find both low and high rise properties, some of which are situated right on the waterfront and enjoy uninterrupted ocean views. Further away from Stanley, but still only less than 10 minutes on the bus, is Redhill Peninsula, which also falls under the jurisdiction of Tai Tam.
In terms of residential units, Redhill Peninsula consists of mainly townhouse and low rise developments, most of which have clubhouse facilities. The largest of these is called Redhill Peninsula and it consists of 2 streets of townhouses and 10 high rise towers of apartments. It also runs shuttle buses to Stanley, Central and the MTR line.
Schools
At the entrance of the peninsula are the middle and senior school sections of Hong Kong International School, which runs the American curriculum. The junior section is located in Repulse Bay which is also close by. Next to the school, there is a small shopping plaza with a Wellcome supermarket. Also in the Redhill Plaza are 3 preschools, Sunshine House, Tutor Time, and Woodland Tai Tam Montessori Pre-School. The Woodlands also runs primary 1 classes.
Transportation
Tai Tam is served well by buses and minibuses, both to Central and Stanley. By public transport, one would expect a journey time of around 45 minutes to Central. Bus route 309 & 14 serve this area from Central. Some of the larger developments have residents' shuttle buses into Central and Stanley, in which case, the journey time into Central is a little shorter with no stops in between.
Facilities
There is a small beach situated at the bottom of Redhill Peninsular, Turtle Cove, a rather pretty and quiet secluded spot, but otherwise most sun-lovers would head to the more popular beaches in Stanley, such as St. Stephen's Beach, where there is a watersport centre, or Stanley Main Beach. Outdoorsy types will also love the easy access into the stunning mountains of the Tai Tam and Shek O Country Parks, where one can find many hiking trails of different levels and lengths.
KEY CHARACTERISTICS:
Properties offer sea or green views
Hong Kong International School location
Served by buses and minibuses
Beach and hiking trails nearby
Property for Rent in Tai Tam
Displaying 21 - 30 of 42 results
Rental:
HK$50,000
For rent
HK$50,000
SA: 1,013
SA 1,013 GA: 1,391
GA 1,391
Hong Kong Parkview
Tai Tam
Ref#: 127483
Unusual layout in sought-after development set in country park yet only 15 min shuttle ...
Rental:
HK$85,000
For rent
HK$85,000
SA: 1,650
SA 1,650 GA: 2,092
GA 2,092
Rental:
HK$110,000
For rent
HK$110,000
SA: 2,067
SA 2,067 GA: 2,580
GA 2,580
Pacific View
Tai Tam
Ref#: 126861
* A high floor good size 3 bed 2 bath apartment with seaviews. ...
Rental:
HK$68,000
For rent
HK$68,000
SA: 1,477
SA 1,477 GA: 1,772
GA 1,772
Rental:
HK$49,000
For rent
HK$49,000
SA: 1,045
SA 1,045 GA: 1,311
GA 1,311
Sale:
HK$57,000,000
Rental:
HK$78,000 For sale
HK$57,000,000 For rent
HK$78,000
SA: 1,505
SA 1,505 GA: 1,925
GA 1,925
Hong Kong Parkview
Tai Tam
Ref#: 124661
A spacious 3 bedroom apartment with a large balcony and lovely, green views into ...
Rental:
HK$125,000
For rent
HK$125,000
SA: 2,188
SA 2,188 GA: 2,645
GA 2,645
Hong Kong Parkview
Tai Tam
Ref#: 124368
3 bedroom apartment with a balcony and lovely green views. All 3 bedrooms are ...
Rental:
HK$94,000
For rent
HK$94,000
SA: 2,069
SA 2,069 GA: 2,583
GA 2,583
Pacific View
Tai Tam
Ref#: 123718
Beautiful furnished 2 bedroom apartment converted into 1 large ensuite with huge bathroom ...
Rental:
HK$52,000
For rent
HK$52,000
SA: 1,077
SA 1,077 GA: 1,334
GA 1,334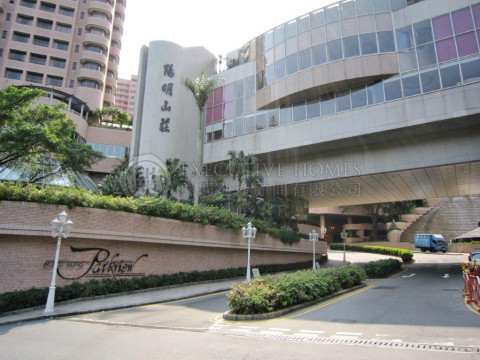 Rental:
HK$100,000
For rent
HK$100,000
SA: 1,001
SA 1,001 GA: 1,263
GA 1,263
Popular Properties in Tai Tam
Guide to Residential Districts