Shouson Hill & Deep Water Bay
These two exclusive suburbs are located on the south side of Hong Kong island, just after the Aberdeen Tunnel.
These areas, which are geographically next to each other, comprise mainly low rise apartments and houses.
These prestigious districts are favoured by many owner occupiers, although there are rental units available. Shouson Hill is situated inland, with narrow windy roads, and most buildings offer peaceful green views and surroundings. There is a small Park'n'shop supermarket in Shouson Hill itself, as well as a few garden nurseries. Residents may also use the nearby Parkview shopping centre or else head down towards Repulse Bay or Stanley for more comprehensive shopping.
Residential Blocks
There are mainly larger, three/five bedroom units in Shouson Hill, so therefore it is more suitable for families, rather than singles or couples. Many of the units also have outside space, whether it be private balcony or communal garden. There are some contained developments of low rise apartments or townhouses, some of which have communal facilities such as play areas, gardens, gyms or swimming pools.
Deep Water Bay primarily consists of houses, although there are some low and high rise apartments available. Many of the units offer stunning ocean views, and some within walking distance to Deep Water Bay beach, where there are public barbecue pits, as well as a couple of eateries. The Hong Kong Country Club and Hong Kong Golf Club, both private members' clubs, are also located adjacent to the beach.
Schools
An ESF school, South Island School is located on Nam Fung Road and is one of 3 secondary schools belonging to the ESF on the island. A selection of schools and kindergartens are available within the surrounding areas too. There are many kindergartens such are PIPS at Parkview or the Woodland Pre-Schools group which has many locations. For older children, there is also the Hong Kong International School in Repulse Bay and Tai Tam. Otherwise Deep Water Bay and Shouson Hill are both on the school bus route for the French International School.
Facilities
Shouson Hill is close to Ocean Park, our home-grown theme park, a very popular destination for tourists, locals and young families alike. It is also walking distance to Deep Water Bay Beach.
Transportation
Minibuses 5 & 6 begin at Ocean Park and go through Shouson Hill, which provide transport to Central, Wanchai and Causeway Bay. Most of Shouson Hill is also walkable to the MTR station at Ocean Park which provides an efficient service to Admiralty in 9 minutes.
KEY CHARACTERISTICS:
Offers peaceful sea views
More suitable for families
Some units offer walking distance to beaches
Close proximity to primarys/secondary schools
Close to Ocean Park
Served by minibuses
Ocean Park MTR
Property for Rent in Shouson Hill & Deep Water Bay
Displaying 31 - 34 of 34 results
Sale:
HK$390,000,000
Rental:
HK$320,000 For sale
HK$390,000,000 For rent
HK$320,000
SA: 3,562
SA 3,562 GA: 4,180
GA 4,180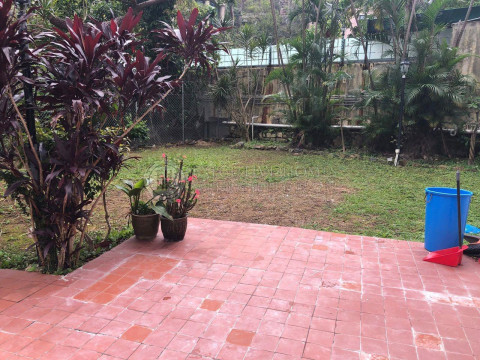 Orchid Hill
Shouson Hill
Ref#: 113038
*A 3 bedroom duplex apartment with large garden in low rise property. The living ...
Rental:
HK$119,000
For rent
HK$119,000
SA: 2,497
SA 2,497 GA: 3,000
GA 3,000
Shouson Peak
Shouson Hill
Ref#: 110468
Stunning House at Shouson Hill includes a private lift inside the house. Open Green ...
Sale:
HK$438,000,000
Rental:
HK$450,000 For sale
HK$438,000,000 For rent
HK$450,000
SA: 4,111
SA 4,111 GA: 6,140
GA 6,140
Deepdene
Deep Water Bay
Ref#: 101823
*A 4 bedroom lowrise apartment with a large balcony and seaviews. There is a ...
Rental:
HK$105,000
For rent
HK$105,000
SA: 2,319
SA 2,319 GA: 2,319
GA 2,319
Popular Properties in Shouson Hill & Deep Water Bay
Guide to Residential Districts