Sheung Wan & Sai Ying Pun
Bordered by Central in the east and Kennedy Town in the west, these once traditional areas of pre-war, 5 storey 'walk-ups' have seen a huge increase in expatriate tenants over the past few years.
Often described as the new SOHO, there are chic coffee shops and international gourmet restaurants as well as small street side dai pai dongs, up market boutiques and antique shops as well as traditional Chinese medicine and dried food shops – the best of both worlds where old meets young.
Residential Blocks
In addition to the old style low rise buildings, some of these now beautifully renovated with attractive roof top terraces, there is a wide range of new apartment buildings with excellent club house facilities. The area caters mainly for the professional single or couples market with high density living in compact units.

The convenience of city living is enhanced by good supermarkets, numerous street markets for fruit and vegetables as well the Sai Ying Pun wet market. A good example of a smart new development in this area is Island Crest in Sai Ying Pun with its? comprehensive facilities. There is a wide choice of serviced apartments in both Sheung Wan and Sai Ying Pun, something for every taste and budget!
Transportation
The area is well served by minibuses, City Bus, taxis, and the old style Hong Kong tram. Many bus routes run along Des Voeux Road and Queens Road West and though many streets are too steep or narrow for buses, some minibus routes travel through the upper streets. It is also served by the MTR since the newer stations opened in Sai Ying Pun, HKU and Kennedy Town, providing a speedy serve around the territory.
Schools
Sai Ying Pun is home to Hong Kong?s oldest university, Hong Kong University, established in 1911. Many of the international schools also have campuses in the western districts now, such as:
Facilities
Opened in November 2011, The Sun Yat Sen Memorial Park Sports Centre, situated on the waterfront in Sai Ying Pun, has excellent sports facilities as well as two indoor swimming pools. The Sheung Wan Civic Centre is situated on the 4-7th floors of the Sheung Wan Municipal Services Building. The Civic Centre houses an exhibition hall and a theatre as well as an art studio. The Municipal Services building also houses various restaurants.

The Community Church of Hong Kong is situated close to the MTR station in Sheung Wan. The aptly named Hospital Road is home to the Jockey Club Sai Ying Pun Clinic, a public medical facility as well as the Prince Philip Dental Hospital and the Tung Wah Group of Hospitals. The Hong Kong Museum of Medical Sciences is located in Sheung Wan.
KEY CHARACTERISTICS:
Hong Kong's new SOHO
Offers convenience of city living
Close proximity to dining facilities
Wide choice of serviced apartments
Several international schools
MTR stations
Property for Rent in Sheung Wan & Sai Ying Pun
Displaying 1 - 10 of 224 results
Rental:
HK$40,000
For rent
HK$40,000
SA: 628
SA 628 GA: 860
GA 860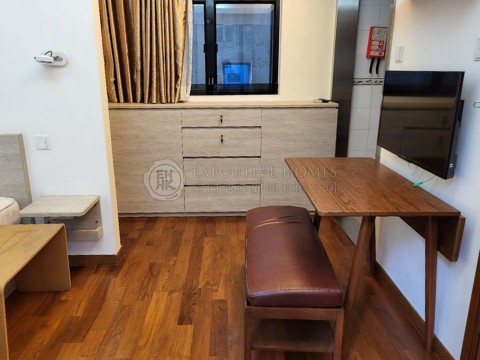 Treasure View - Sheung Wan
Sheung Wan
Ref#: 138455
*Fully furnished studio apartment, conveniently situated in the heart of Sheung Wan. Include management ...
Rental:
HK$13,000
For rent
HK$13,000
SA: 210
SA 210 GA: 210
GA 210
Sale:
HK$12,500,000
Rental:
HK$28,000 For sale
HK$12,500,000 For rent
HK$28,000
345 Queen's Road West
Sai Ying Pun
Ref#: 138470
2 bed, 1 bath apartment with a spacious living area and an open-plan fitted ...
Rental:
HK$30,000
For rent
HK$30,000
Sale:
HK$14,000,000
Rental:
HK$32,000 For sale
HK$14,000,000 For rent
HK$32,000
SA: 460
SA 460 GA: 627
GA 627
Rental:
HK$18,700
For rent
HK$18,700
SA: 353
SA 353 GA: 440
GA 440
Rental:
HK$18,700
For rent
HK$18,700
SA: 353
SA 353 GA: 440
GA 440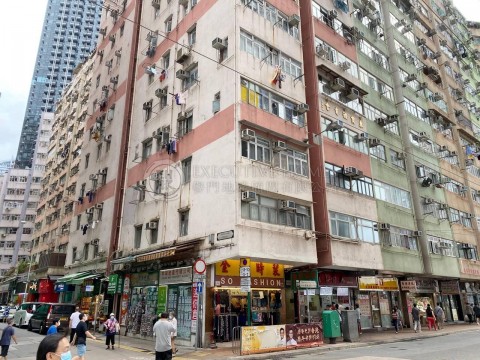 Rental:
HK$23,000
For rent
HK$23,000
SA: 661
SA 661 GA: 850
GA 850
Rental:
HK$22,300
For rent
HK$22,300
SA: 315
SA 315 GA: 393
GA 393
Resiglow Bonham
Sai Ying Pun
Ref#: 138302
1 bedroom apartment with a balcony in modern block. ...
Rental:
HK$17,100
For rent
HK$17,100
SA: 314
SA 314 GA: 389
GA 389
Popular Properties in Sheung Wan & Sai Ying Pun
Guide to Residential Districts