Kowloon West, Olympic & Tai Kok Tsui
West Kowloon is a newly developed district which has risen above Kowloon Station and constructed on reclaimed land as part of the Airport Core Programme when the new airport was built.
Kowloon Station serves both the Airport Express and the Tung Chung line. On the west side of the district is the highway exit from the Western Harbour Crossing from HK Island to the New Territories and HK Airport. Further on is the West Kowloon Cultural District.

The area extends to Canton Road in the east. To the west and south is Victoria Harbour. To its north lie the areas of Olympic Station and Tai Kok Tsui. The station was named Olympic on 16 December 1996, paying tribute to those achievements of our successful Hong Kong athletes and it is is decorated with the pictures of 1996 Summer Olympics.
Residential Blocks
Residentially the areas both consist of large modern high rise developments most with excellent facilities. Those in West Kowloon are The Arch, The Waterfront, The Harbourside, The Cullinan and Sorrento. All are multi-tower developments with clubhouse facilities. It addition Hong Kong?s tallest commercial building International Commerce Centre (ICC) is part of the area with its top floors being the Ritz Carlton Hotel.

The view from its bar at the top, Ozone, has to be one of the world?s best. The area also boasts the trendy W Hotel and the Harbourview Place Service Apartments. Olympic / Tai Kok Tsui are similar in that they mainly consist of ultra modern multi-tower developments with excellent facilities and some also incorporate shopping malls such Olympic City, The Hermitage, Central Park, Harbour Green and One Silversea.

The large shopping mall above Kowloon Station is called Elements and this includes a cinema complex. Many of the residential towers in both these areas have stunning views across the harbour to Hong Kong Island.
Schools & Facilities
Parkview International Preschool (PIPS) has a campus in West Kowloon and Victoria (Harbour Green International Kindergarten & Nursery) has a campus in Olympic. There are some other international schools in other parts of Kowloon which are easily accessible such as King George V School in Homantin and the American International School and the Australian International School both in Kowloon Tong.
The following hospitals in nearby districts serve the area - Queen Elizabeth Hospital, Kwong Wah Hospital, St. Teresa?s Hospital and Hong Kong Baptist Hospital.
Transportation
As both neighbourhood are centered round MTR stations, they are both excellent locations for transport around the territory. Kowloon Station provides an in-town check-in service for flights departing Hong Kong International Airport and free shuttle bus services to most major hotels in the Tsim Sha Tsui and Yau Ma Tei areas. The station is located less than a kilometre west of Jordan Station on the Tsuen Wan Line.

?Bus route nos. 8, 11, 110 203E, 215X, 259B, 270A, 281A and 296D and minibus route nos. 26, 74 and 77M terminate at the Kowloon Railway Station Bus Terminus. To reach the terminus, one must use the exits to the Elements and follow the signs in the mall.
KEY CHARACTERISTICS:
Close to Airport Express
Plenty of schools in Kowloon Tong
Modern apartment complexes with facilities
Property for Rent in Kowloon West, Olympic & Tai Kok Tsui
Displaying 1 - 10 of 123 results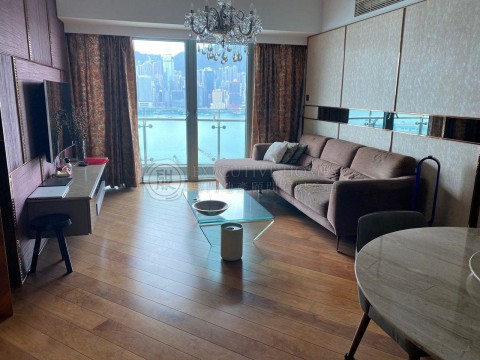 The Harbourside
Kowloon West
Ref#: 141058
This modern apartment has great views of Hong Kong Island from all rooms. It ...
Rental:
HK$55,000
For rent
HK$55,000
SA: 1,056
SA 1,056 GA: 1,388
GA 1,388
Rental:
HK$63,000
For rent
HK$63,000
SA: 1,269
SA 1,269 GA: 1,622
GA 1,622
The Cullinan
Kowloon West
Ref#: 140981
A high quality 3 bedroom apartment in a prestigious development. This apartment has 3 ...
Rental:
HK$60,000
For rent
HK$60,000
SA: 826
SA 826 GA: 1,221
GA 1,221
Rental:
HK$69,000
For rent
HK$69,000
SA: 1,067
SA 1,067 GA: 1,429
GA 1,429
Sale:
HK$35,000,000
Rental:
HK$45,000 For sale
HK$35,000,000 For rent
HK$45,000
SA: 1,145
SA 1,145 GA: 1,492
GA 1,492
Rental:
HK$43,000
For rent
HK$43,000
SA: 899
SA 899 GA: 899
GA 899
Rental:
HK$42,000
For rent
HK$42,000
SA: 640
SA 640 GA: 861
GA 861
Rental:
HK$38,000
For rent
HK$38,000
SA: 751
SA 751 GA: 1,030
GA 1,030
Rental:
HK$22,000
For rent
HK$22,000
SA: 550
SA 550 GA: 744
GA 744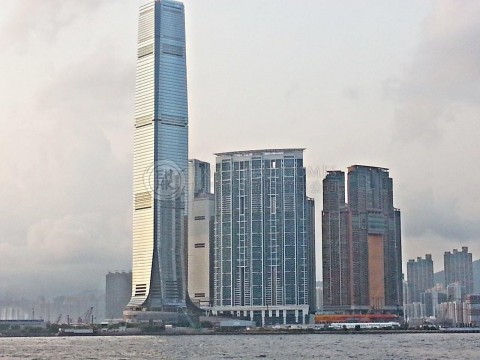 The Harbourside
Kowloon West
Ref#: 139750
3 bedroom apartment with lovely sea views. Good facilities. ...
Rental:
HK$58,000
For rent
HK$58,000
SA: 1,061
SA 1,061 GA: 1,455
GA 1,455
Popular Properties in Kowloon West, Olympic & Tai Kok Tsui
Guide to Residential Districts