Jardines Lookout & Tai Hang
Above Causeway Bay and Happy Valley are the green and quieter residential areas of Tai Hang and Jardine's Lookout.
Tai Hang Road starts at the Stubbs Road roundabout and continues around the rim of Happy Valley and So Kon Po finishing in Causeway Bay. Midway along above Happy Valley and off Tai Hang Road is Jardine's Lookout, an upmarket low density residential area consisting of many large houses with gardens and a few high rise developments. The largest of these is the Mount Butler development at the top on Mount Butler. These are older large apartments still owned by the Hong Kong Government. The Government also owns a few newer blocks on Tai Hang Road.
Another large development, Cavendish Heights, was completed in 1986 and is a multi-owner complex. There are a variety of developments strung along Tai Hang Road of varying ages and heights from mid height to some very high rise complexes closer to the end of Causeway Bay, such as Illumination Terrace. There are a large size range of apartments available from small 1 and 2 bed units to large 5 bedroom apartments and penthouses. Another low density area off Tai Hang Road is Wang Fung Terrace where you find mostly mid-rise apartments, many of which have been rebuilt or renovated in recent years.
Schools
Jardine?s Lookout is home to the two main campuses of the French International School, the primary being located on Price Road and the secondary at the top of Blue Pool Road.
Facilities
In Jardine?s Lookout there is a private residents? club with 2 swimming pools, 3 tennis courts and a clubhouse with an upmarket restaurant. Residents of the area can apply to join the club. There are many walking trails around Jardine?s Lookout into the adjacent country park and the nearby hills which include Mount Butler, Violet Hill and Mount Nicolson. There are many popular hikes from here to other parts of the island.
Transportation
It is well supplied by public transport with bus numbers 11, 41A and 63 to both Causeway Bay and Central and also many minibuses to different areas including the 14M to the MTR. With its convenient location, being only 10 minutes drive to Central and 5 minutes to Causeway Bay with access to the cross harbour tunnel making travel to Kowloon very convenient, this is a highly desirable area to live in.
KEY CHARACTERISTICS:
Low-density residential area
Common to find 5-bedroom apartments
French International School nearby
Accessible to smaller grocery shops
Scenic hiking trails nearby
10 minutes from Central
5 minutes from Causeway Bay
Ideal for young families
Property for Rent in Jardines Lookout & Tai Hang
Displaying 1 - 10 of 61 results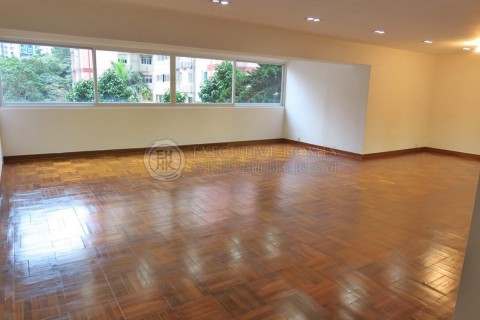 Fontana Gardens
Tai Hang
Ref#: 139152
A spacious well renovated apartment in popular complex with convenient access to Causeway Bay. ...
Rental:
HK$95,000
For rent
HK$95,000
SA: 2,560
SA 2,560 GA: 3,000
GA 3,000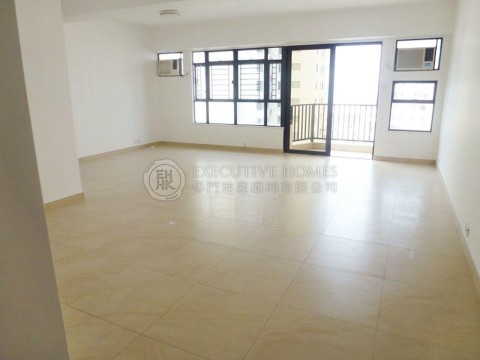 Rental:
HK$61,000
For rent
HK$61,000
SA: 1,182
SA 1,182 GA: 1,518
GA 1,518
Rental:
HK$33,000
For rent
HK$33,000
SA: 661
SA 661 GA: 1,036
GA 1,036
Rental:
HK$24,000
For rent
HK$24,000
SA: 400
SA 400 GA: 545
GA 545
Sale:
HK$11,000,000
Rental:
HK$32,000 For sale
HK$11,000,000 For rent
HK$32,000
SA: 568
SA 568 GA: 696
GA 696
Rental:
HK$31,000
For rent
HK$31,000
SA: 832
SA 832 GA: 1,000
GA 1,000
Rental:
HK$95,000
For rent
HK$95,000
SA: 2,560
SA 2,560 GA: 3,000
GA 3,000
Rental:
HK$88,000
For rent
HK$88,000
SA: 2,750
SA 2,750 GA: 3,300
GA 3,300
C.C. Lodge
Tai Hang
Ref#: 138271
Refurbished lowrise apartment with a spacious living dining room and a fully equipped kitchen. ...
Rental:
HK$56,000
For rent
HK$56,000
SA: 928
SA 928 GA: 1,238
GA 1,238
Rental:
HK$25,000
For rent
HK$25,000
SA: 568
SA 568 GA: 696
GA 696
Popular Properties in Jardines Lookout & Tai Hang
Guide to Residential Districts