Chung Hom Kok & Headland Road
Located above Stanley, Chung Hom Kok is a low-rise area and offers beautiful views of Stanley to the East or west above Chung Hom Kok Beach to Lamma Island.
There is a height restriction on buildings in the area, and many of these low-rises are older style walk up buildings.
All of them are designed for families, from 3 bedroomed apartments to large residences. A few have facilities such as swimming pools or gardens. Chung Hom Kok doesn't have a centre as such, but it does have a small commercial development next to the fire station which includes a Wellcome supermarket. A short drive or longer walk takes you down to Stanley, which offers you pretty much everything you would need.
Headland Road is an exclusive residential cul-de-sac (off Repulse Bay Road, just before Chung Hom Kok) dotted with large low rise apartments and town houses. One of the most prestigious addresses in Hong Kong, Headland Road offers some of the most spectacular views in Hong Kong.
Schools
The nearest schools are in Repulse Bay, Stanley and Tai Tam, all a short drive away.
Transportation
Many buses including Citybus no. 6, NFW bus no. 973 plus minibuses will go through Chung Hom Kok from Stanley on route to Central, although most people that live in Chung Hom Kok would have a car. Taxis are plentiful enough.
Attractions
Chung Hom Kok is one of the nicest beaches on the South side, perhaps because it is not as accessible as others, and has an attractive playground and a small kiosk at the beach.
KEY CHARACTERISTICS:
Beautiful seaviews of southern Hong Kong
Family-sized apartments
Few shopping and grocery options
Served by bus transport
Less crowded than many other districts
Property for Rent in Chung Hom Kok & Headland Road
Displaying 1 - 10 of 22 results
30 Cape Road
Chung Hom Kok
Ref#: 141246
A renovated duplex apt in a quiet residential development. It has good sea ...
Rental:
HK$45,000
For rent
HK$45,000
SA: 775
SA 775 GA: 920
GA 920
Casa Del Sol
Chung Hom Kok
Ref#: 139937
This Spanish-style townhouse is offered in excellent condition throughout, with modern bathrooms and large ...
Rental:
HK$125,000
For rent
HK$125,000
SA: 3,047
SA 3,047 GA: 3,549
GA 3,549
30 Cape Road
Chung Hom Kok
Ref#: 141105
This bright and airy 3 bedroom townhouse has a spacious living dining room which ...
Rental:
HK$62,000
For rent
HK$62,000
SA: 1,104
SA 1,104 GA: 1,400
GA 1,400
Coral Villas
Chung Hom Kok
Ref#: 141092
A well renovated house in small gated development with lovely seaviews. It has 5 ...
Rental:
HK$160,000
For rent
HK$160,000
SA: 3,345
SA 3,345 GA: 3,643
GA 3,643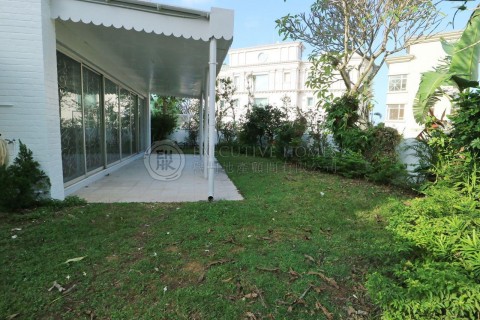 Beaulieu
Chung Hom Kok
Ref#: 141089
*This huge 4 bedroom family home over 3 levels plus rooftop and a big ...
Rental:
HK$85,000
For rent
HK$85,000
SA: 2,020
SA 2,020 GA: 2,800
GA 2,800
Rental:
HK$128,000
For rent
HK$128,000
SA: 2,637
SA 2,637 GA: 3,680
GA 3,680
Jade Beach Villa
Chung Hom Kok
Ref#: 141080
A spacious townhouse in an older development in a quiet cul de sac in ...
Rental:
HK$95,000
For rent
HK$95,000
Rental:
HK$65,000
For rent
HK$65,000
SA: 1,469
SA 1,469 GA: 1,980
GA 1,980
Rental:
HK$78,000
For rent
HK$78,000
SA: 1,469
SA 1,469 GA: 1,980
GA 1,980
Rental:
HK$110,000
For rent
HK$110,000
SA: 2,433
SA 2,433 GA: 3,000
GA 3,000
Popular Properties in Chung Hom Kok & Headland Road
Guide to Residential Districts