Chung Hom Kok & Headland Road
Located above Stanley, Chung Hom Kok is a low-rise area and offers beautiful views of Stanley to the East or west above Chung Hom Kok Beach to Lamma Island.
There is a height restriction on buildings in the area, and many of these low-rises are older style walk up buildings.
All of them are designed for families, from 3 bedroomed apartments to large residences. A few have facilities such as swimming pools or gardens. Chung Hom Kok doesn't have a centre as such, but it does have a small commercial development next to the fire station which includes a Wellcome supermarket. A short drive or longer walk takes you down to Stanley, which offers you pretty much everything you would need.
Headland Road is an exclusive residential cul-de-sac (off Repulse Bay Road, just before Chung Hom Kok) dotted with large low rise apartments and town houses. One of the most prestigious addresses in Hong Kong, Headland Road offers some of the most spectacular views in Hong Kong.
Schools
The nearest schools are in Repulse Bay, Stanley and Tai Tam, all a short drive away.
Transportation
Many buses including Citybus no. 6, NFW bus no. 973 plus minibuses will go through Chung Hom Kok from Stanley on route to Central, although most people that live in Chung Hom Kok would have a car. Taxis are plentiful enough.
Attractions
Chung Hom Kok is one of the nicest beaches on the South side, perhaps because it is not as accessible as others, and has an attractive playground and a small kiosk at the beach.
KEY CHARACTERISTICS:
Beautiful seaviews of southern Hong Kong
Family-sized apartments
Few shopping and grocery options
Served by bus transport
Less crowded than many other districts
Property for Rent in Chung Hom Kok & Headland Road
Displaying 1 - 10 of 10 results
Casa Del Sol
Chung Hom Kok
Ref#: 127089
This is a great family house. The lower level has a dining room, a ...
Rental:
HK$125,000
For rent
HK$125,000
SA: 3,047
SA 3,047 GA: 3,549
GA 3,549
Goodwood
Chung Hom Kok
Ref#: 126445
A light & bright brand new modern apartment renovated to a high standard. It ...
Rental:
HK$85,000
For rent
HK$85,000
SA: 1,530
SA 1,530 GA: 1,800
GA 1,800
11 Ching Sau Lane
Chung Hom Kok
Ref#: 126447
A modern spacious apartments in a small development with stunning seaview with peaceful environment. ...
Rental:
HK$70,000
For rent
HK$70,000
SA: 1,218
SA 1,218 GA: 1,218
GA 1,218
Horizon Gardens
Chung Hom Kok
Ref#: 125623
A waterfront house with stunning sea views and a good sized garden wrap around ...
Sale:
HK$380,000,000
Rental:
HK$250,000 For sale
HK$380,000,000 For rent
HK$250,000
SA: 3,354
SA 3,354 GA: 3,909
GA 3,909
Casa Del Sol
Chung Hom Kok
Ref#: 124162
This villa is part of a safe, family-orientated development, and has 5 bedrooms and ...
Rental:
HK$129,000
For rent
HK$129,000
Hillgrove
Chung Hom Kok
Ref#: 122655
This is the upper half of a house which has been divided into 2. ...
Rental:
HK$138,000
For rent
HK$138,000
Jade Beach Villa
Chung Hom Kok
Ref#: 121232
*A newly renovated 3 bed, 2 bath apartment with lovely sea views in an ...
Rental:
HK$78,000
For rent
HK$78,000
SA: 1,469
SA 1,469 GA: 1,980
GA 1,980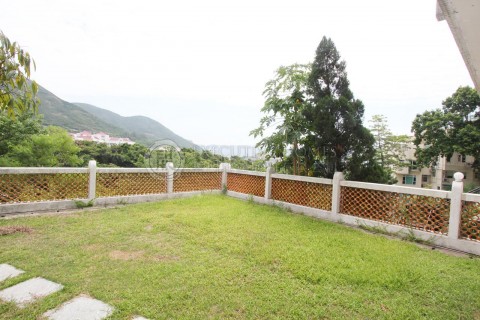 13-25 Ching Sau Lane
Chung Hom Kok
Ref#: 102933
* A spacious 5 bedroom townhouse with a garden terrace in a quiet development ...
Rental:
HK$120,000
For rent
HK$120,000
SA: 4,024
SA 4,024 GA: 4,500
GA 4,500
Magnolia
Chung Hom Kok
Ref#: 103062
*A superbly renovated townhouse in a small exclusive gated complex. This house has a ...
Rental:
HK$198,000
For rent
HK$198,000
SA: 2,468
SA 2,468 GA: 4,200
GA 4,200
Bauhinia Gardens
Chung Hom Kok
Ref#: 2013
A top floor low rise 3 bedroom unit, offered with a private roof top ...
Sale:
HK$39,000,000
Rental:
HK$70,000 For sale
HK$39,000,000 For rent
HK$70,000
SA: 1,250
SA 1,250 GA: 1,600
GA 1,600
Popular Properties in Chung Hom Kok & Headland Road
Guide to Residential Districts