Aberdeen, Tin Wan & Ap Lei Chau
Aberdeen and Ap Lei Chau is situated on the southwest coast of Hong Kong Island. A bridge over Aberdeen Harbour links Aberdeen with the island of Ap Lei Chau.
This area consists of mainly high-rise developments. There are a few new luxury developments with club facilities being built in the area such as Larvotto and Marinella, as well as the more established sprawling South Horizon development and Sham Wan Towers. Many of these units have good sea views to the south east, or west towards the Lamma Channel.
Schools
Canadian International School of Hong Kong, Singapore International School and Victoria Shanghai Academy are all located on Nam Long Shan Rd. Both Canadian International School and Victoria Shanghai Academy are International Baccalaureate World Schools, and run all three educational programs of the IB. Woodland Harbourside (Aberdeen) is located on Ap Lei Chau near Aberdeen.
Transportation
The districts are served by the Southern line (the lime green line) which travels across the island from Admiralty station. The 1st stop is Ocean Park, then Wong Chuk Hang, Lei Tung and finally South Horizons.
Buses run from Central, Stanley and Tsim Sha Tsui to Aberdeen, including bus no. 7, 70, 77 or 973. A trip into the CBD without traffic through the Aberdeen Tunnel takes about 20 minutes. However, one has to allow for traffic congestion at times, making the trip longer. Also, there are regular ferries to Yung Shue Wan and Sok Kwu Wan on Lamma Island, accessed near the fish market wharf. Transport to and from the boats in the harbour is usually provided by sampans, and visitors can also hire these for a harbor tour or to go to Lamma Island.
Attractions
Other attractions in Aberdeen include the largest floating restaurant in the world -- Jumbo Kingdom, which offers both Cantonese restaurants and a rooftop seafood restaurant, with free shuttle service from the Aberdeen Centre promenade, and also an attractive old temple built in 1851. The temple is dedicated to Tin Hau, protectress of fishing folk, and is located at the junction of Aberdeen Main and Aberdeen Reservoir roads. A short taxi ride away is the huge family theme park of Ocean Park with its thrill rides and aquarium. Shopping opportunities are many and varied, including the large fresh fish market and also the popular Horizon Plaza, a high-rise warehouse filled with outlets and shops selling antiques, carpets, furniture, clothing, and more. There are also hiking trails at the Aberdeen Country Park, along with Tai Chi classes.
KEY CHARACTERISTICS:
Luxury projects include Larvotto, Marinella and Marina South
MTR stops at Ocean Park, Wong Chuk Hang, Lei Tung and South Horizons
Several international schools within the area
Has transport link to Lamma island
Near Ocean Park and Jumbo Restaurant
Property for Rent in Aberdeen, Tin Wan & Ap Lei Chau
Displaying 1 - 10 of 68 results
Rental:
HK$43,000
For rent
HK$43,000
SA: 1,071
SA 1,071 GA: 1,338
GA 1,338
Rental:
HK$34,000
For rent
HK$34,000
SA: 596
SA 596 GA: 745
GA 745
Rental:
HK$22,000
For rent
HK$22,000
SA: 581
SA 581 GA: 745
GA 745
Rental:
HK$30,000
For rent
HK$30,000
SA: 781
SA 781 GA: 970
GA 970
Larvotto
Ap Lei Chau
Ref#: 140408
High quality contemporary apt with balcony and fantastic views of the Marina and South ...
Rental:
HK$50,000
For rent
HK$50,000
SA: 1,161
SA 1,161 GA: 1,453
GA 1,453
Rental:
HK$28,000
For rent
HK$28,000
SA: 771
SA 771 GA: 979
GA 979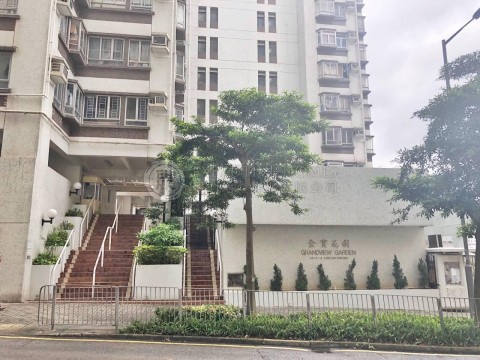 Sale:
HK$6,800,000
Rental:
HK$12,000 For sale
HK$6,800,000 For rent
HK$12,000
SA: 329
SA 329 GA: 452
GA 452
Rental:
HK$21,000
For rent
HK$21,000
SA: 639
SA 639 GA: 790
GA 790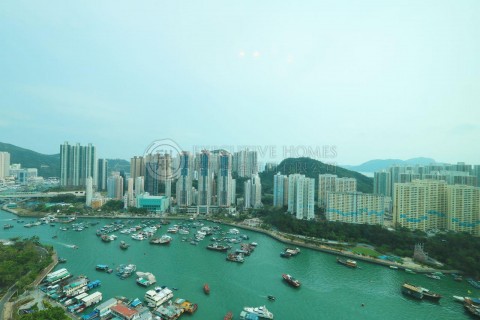 Bayshore Apartments
Aberdeen & Tin Wan
Ref#: 140139
A duplex unit with lots of large windows brings in plenty of natural light ...
Rental:
HK$55,000
For rent
HK$55,000
SA: 1,214
SA 1,214 GA: 1,643
GA 1,643
Rental:
HK$138,000
For rent
HK$138,000
Popular Properties in Aberdeen, Tin Wan & Ap Lei Chau
Guide to Residential Districts